Lublin Carnival of Magicians! Actually a juggling convention, tightrope convention, street show festival and carnival all in one city at the same time. What a concept, and what a success! This is the same city and team who are hosting the EJC in 2012, so now I'm super excited for that too.
I performed in the Saturday Gala show, plus two street shows. I also took part in the Juggling Battle, taking third place (I was robbed!), and won the combat and coin juggling in the games on Sunday.
More importantly for this blog, I took loads of photos! High resolution versions of these photos will be along in a few days time.
I took the train. My first time in Poland, too.

A massive rain storm on the first day made me worried.

Info tent.

Volunteers needed!

Rain…

Rain…

Tight rope walking between buildings in the old city center.

Fire night on Thursday.

More fire spinning.

Declan and Jeff sharing tricks.

Kids area.

More tight rope walking.

Pol and Freddy.

Getting ready for the Friday Night Gala.

House of Intrika.

John Daniel Fricker.

Jan Frisch.

Frida Odden.

Argentinian aerialists Paramo Cero.

Feet.

Morgan.

Mr. Toons.

Finale.

Juggle Battle in progress.

Winner and second place in the Juggling Battle.

Pol and Freddy in the gala show.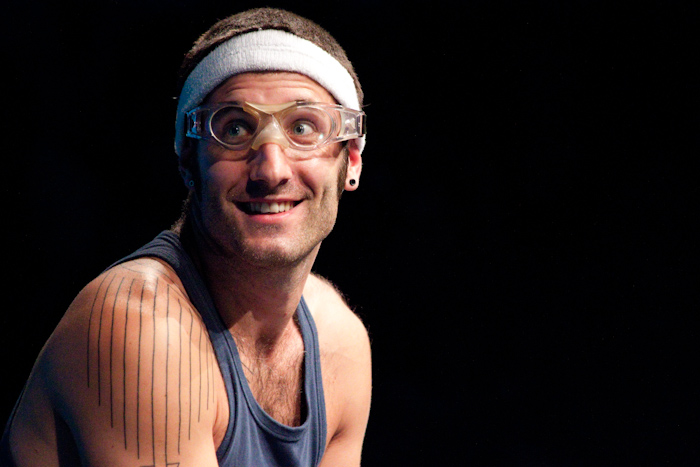 Marion.

Audrey.

Live music from the show.

Emilia Tau and Leo Cristiani

Awesome act by Alessandro Maida!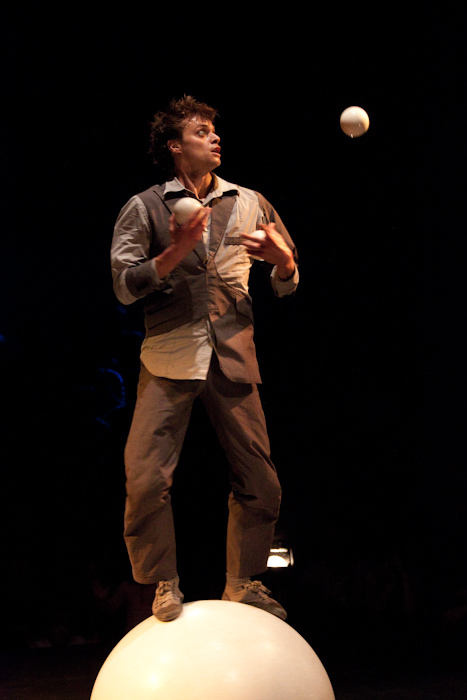 When I sat down to eat in, a fire breather started performing across the street. I've never taken photos of fire breathing before, and I didn't leave my table…

Not bad shots though.

Juggling games! I could only take this photo because I'd just won the previous round of combat, so I was already through to the final. Which I won, of course.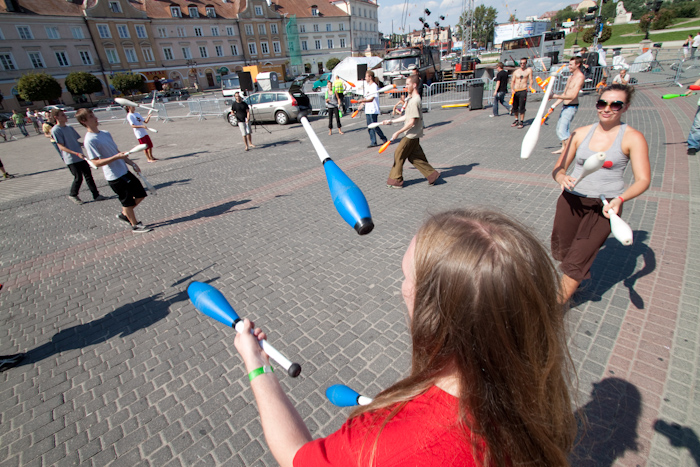 Tossup!

Declan performing in the city center.

Pol and Freddy wait for the distraction to walk away before starting their show.