In January I visited the UK. I wanted to visit my various family members, and to take Juliane to meet them too. And I needed a new passport. And I had to be in Southampton to work on a cruise ship.
So Juliane and I hired a car for a week, and caught up with everything we wanted and needed. It's fun to return to places I used to live, over 20 years ago. Ah… memories…
To get ready for our 5 week trip around Africa, I carried my 60D camera and Juliane carried my old 500D camera. We can swap lenses and other gear, and take photos of each other, and help each other out. As it happens, 15 of the 64 photos below were taken by Juliane, though I selected and edited them. Can you tell which ones?
UK trip – January 2012
Waiting in the airport.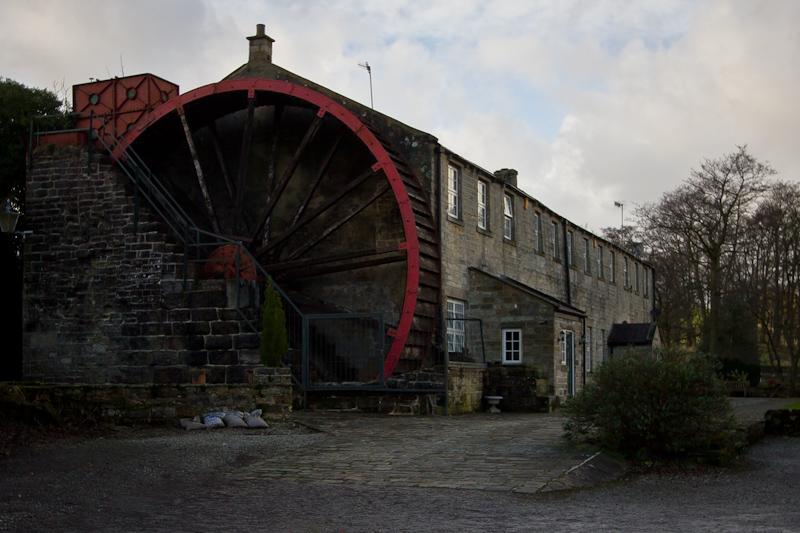 Old mill in Nidderdale.
How Steen Gorge.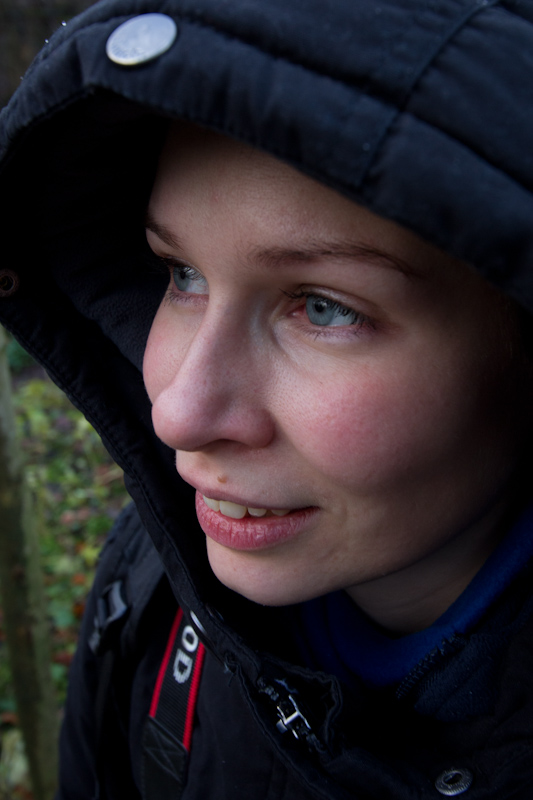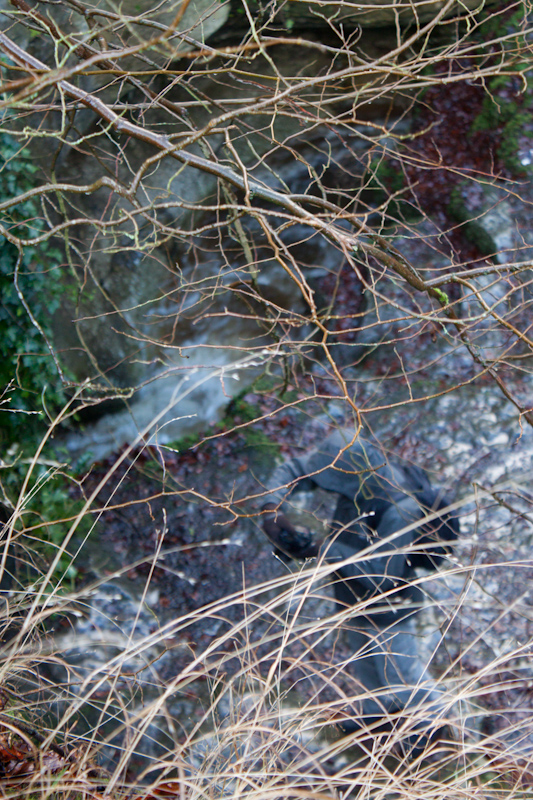 Statue at How Steen Gorge.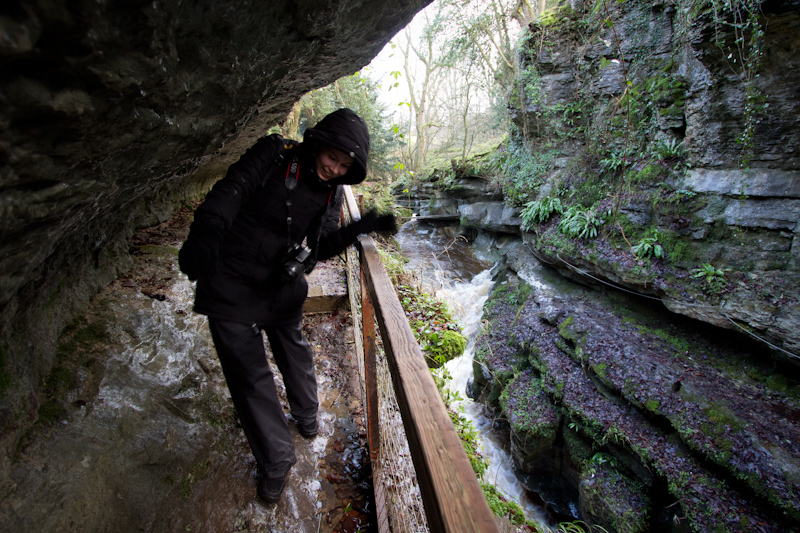 Walking down How Steen Gorge.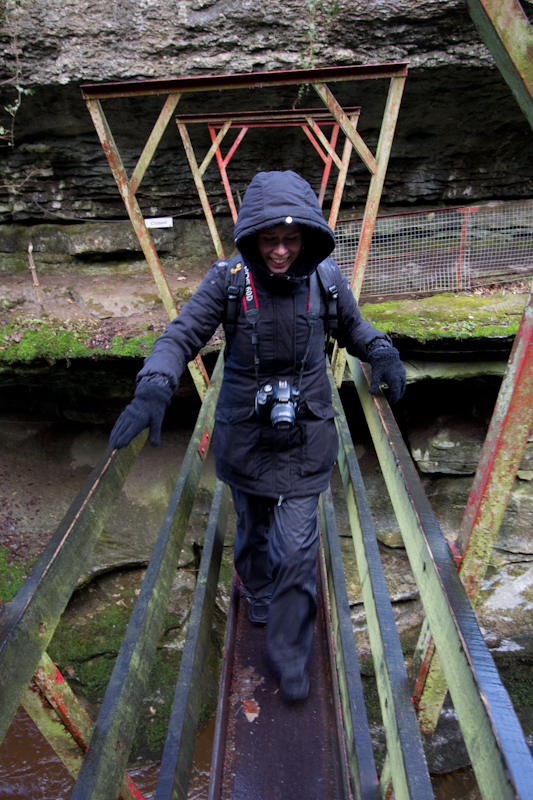 Bridge crossing.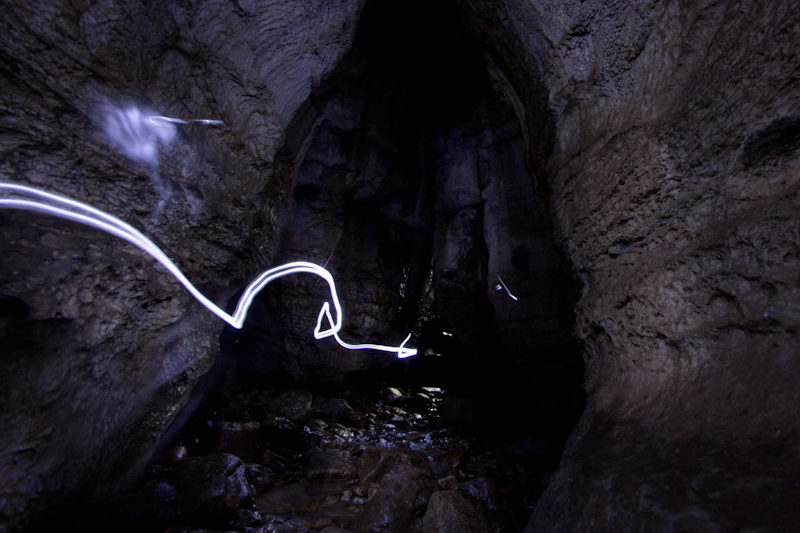 Tom Tailor's Cavern.
A barn I slept in many times as a child. That sounds strange, but I had a strange childhood.
Flooded playground in Pately Bridge.
Durham Cathedral.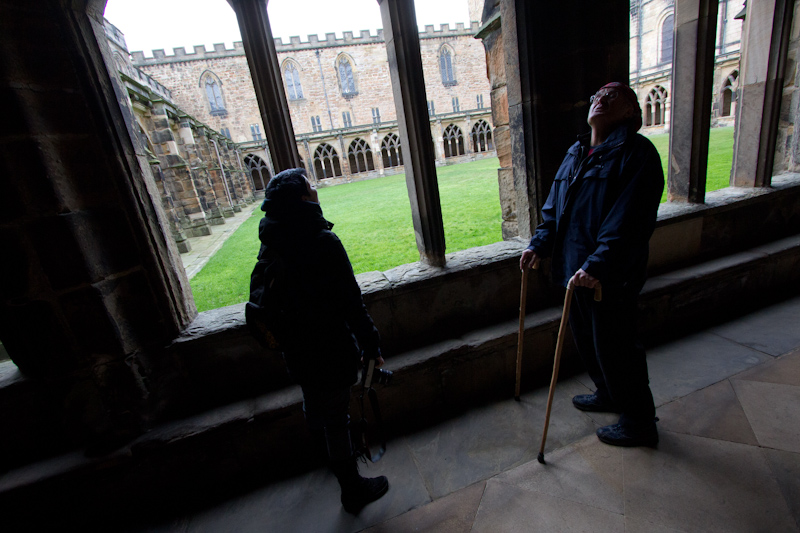 Harry Potter was 'ere.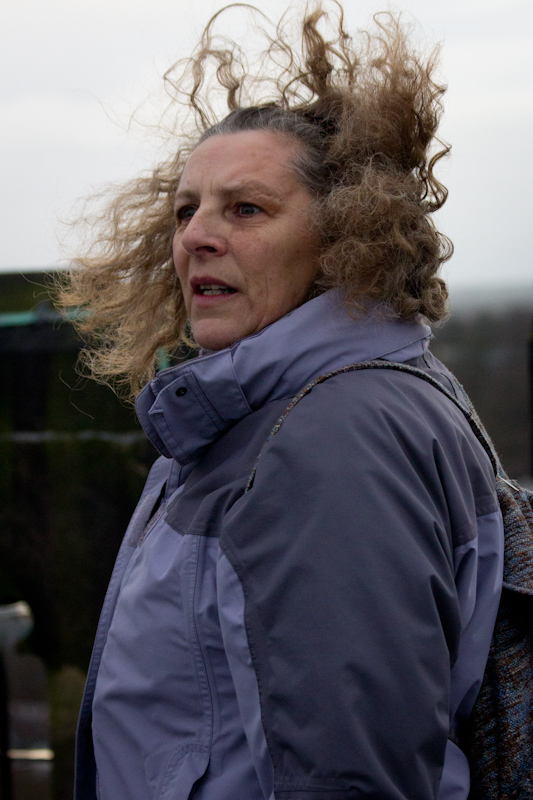 On the roof of Durham Cathedral.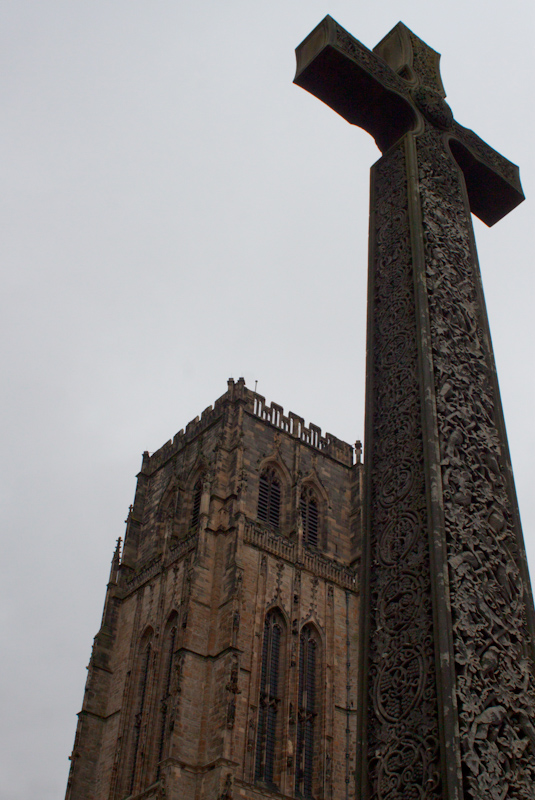 Durham Cathedral.
The Angel of the North.
Group photo at the Angel of the North.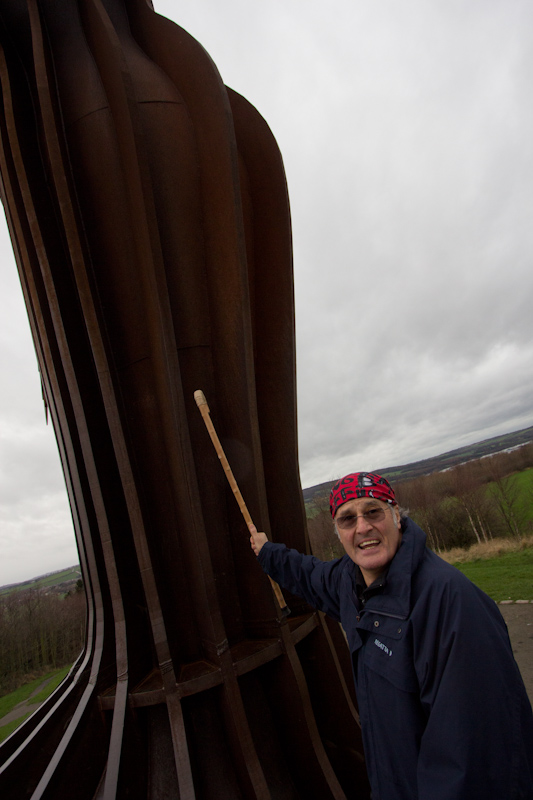 It's made of metal.
The Pennine Way in Teesdale.
Taking photos of waterfalls.
Taking photos of the sun.
Don't rock the bridge!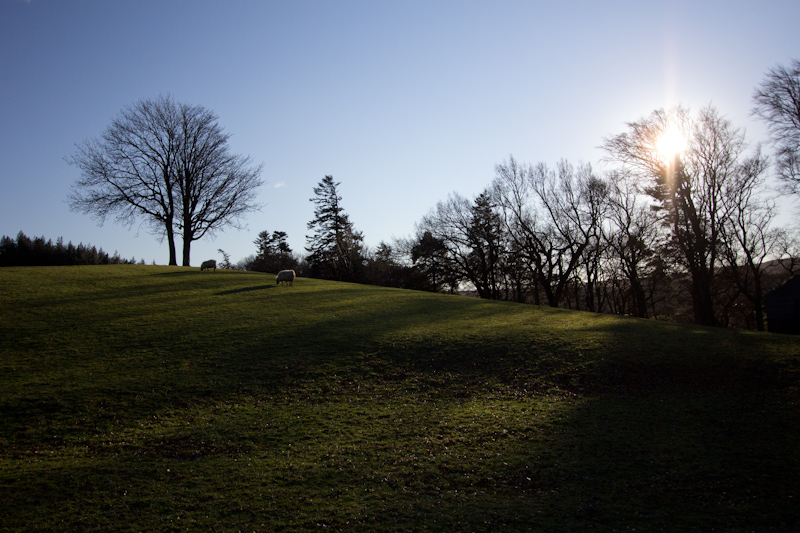 Sheep in the sun.
I went to school here in 1989 to 1991.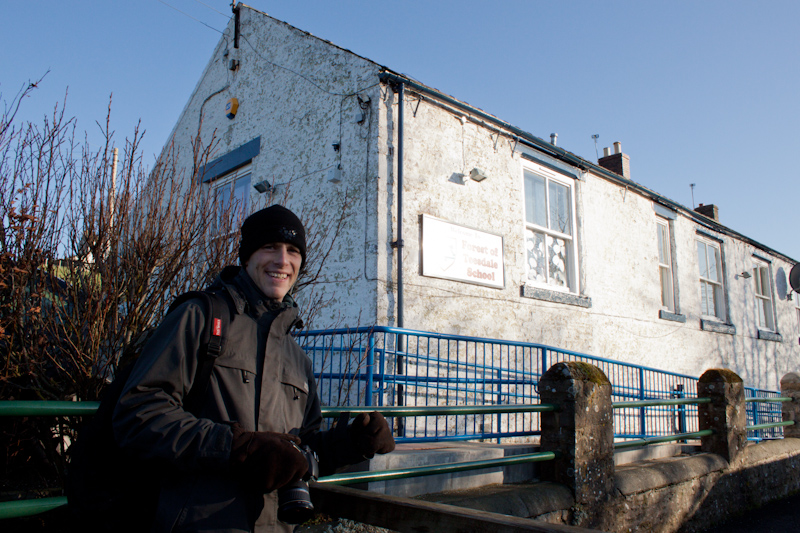 It's a very small school with only 20 pupils in two classes.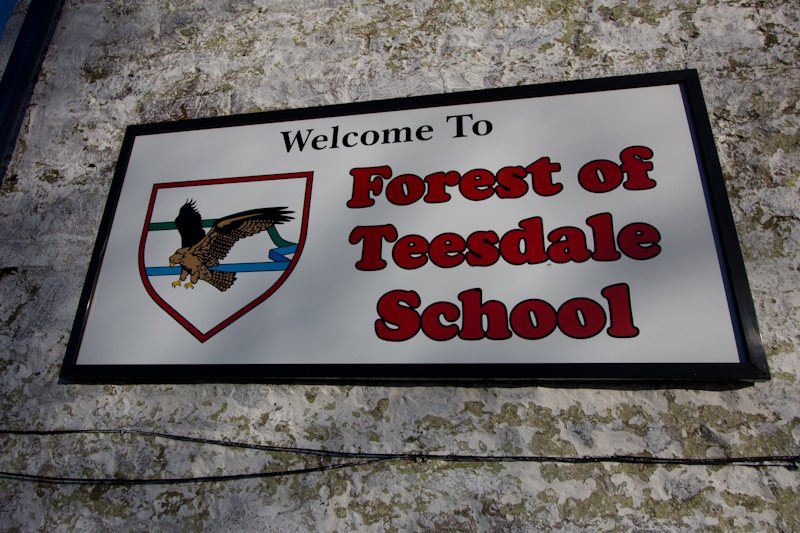 Forest of Teesdale School.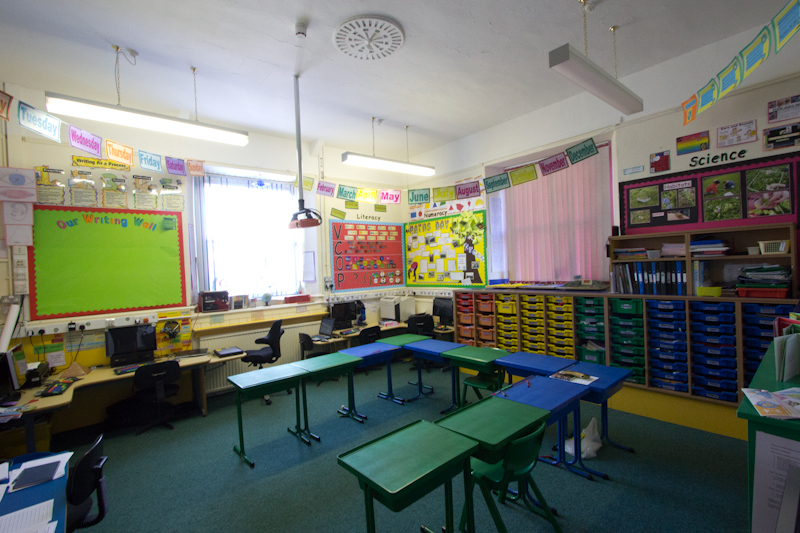 I lived here in 1989 and 1990.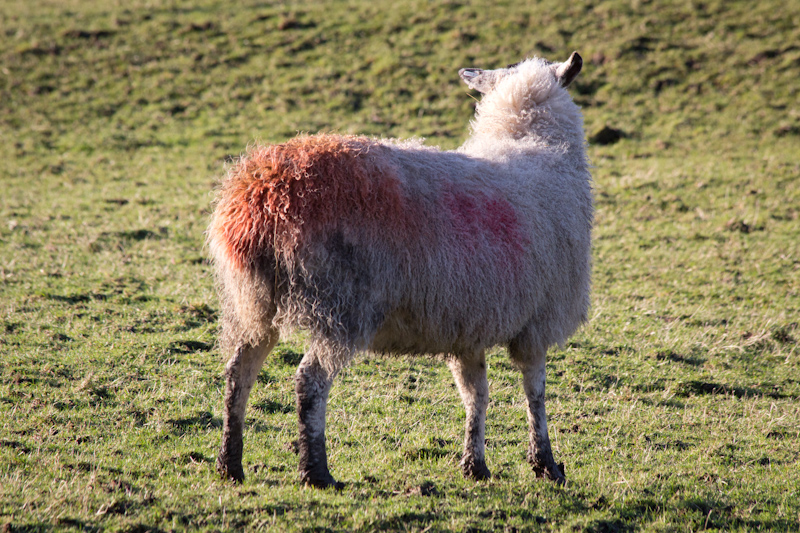 Sheep!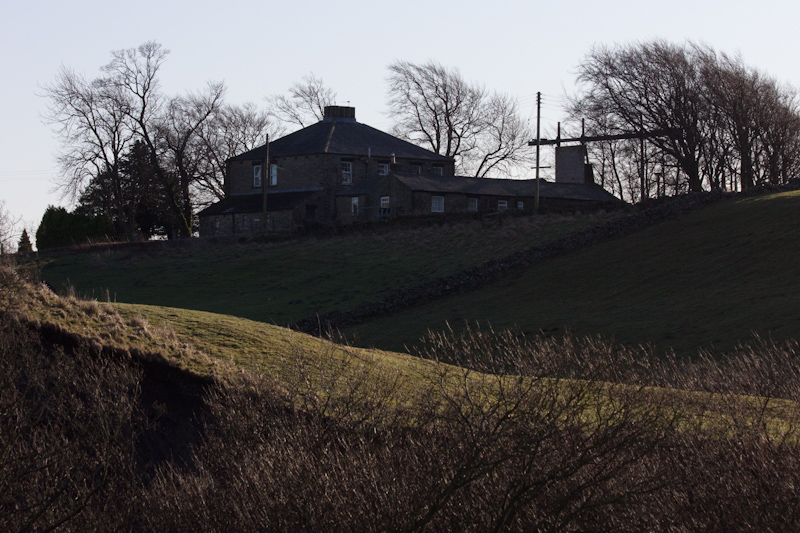 I lived here in 1989 and 1990.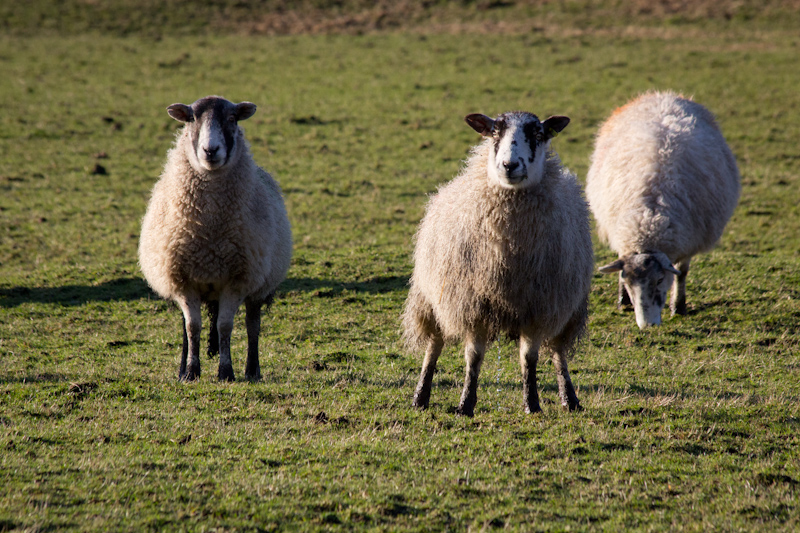 More sheep!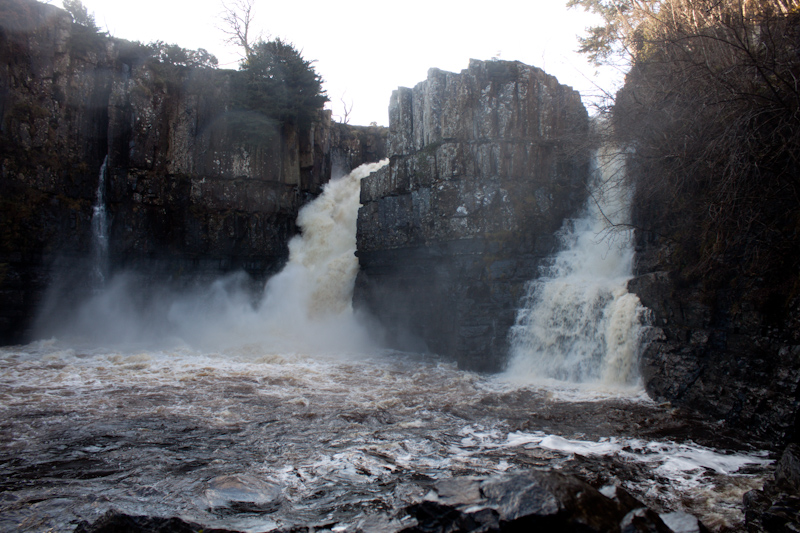 High Force.
Filming for the International Juggler video.
At High Force.
Danger!
Walking in the sun in Teesdale.
I lived in this house in Middleton-in-Teesdale from 1991 to 1997.
This is funny only to Germans who remember a Loriot sketch.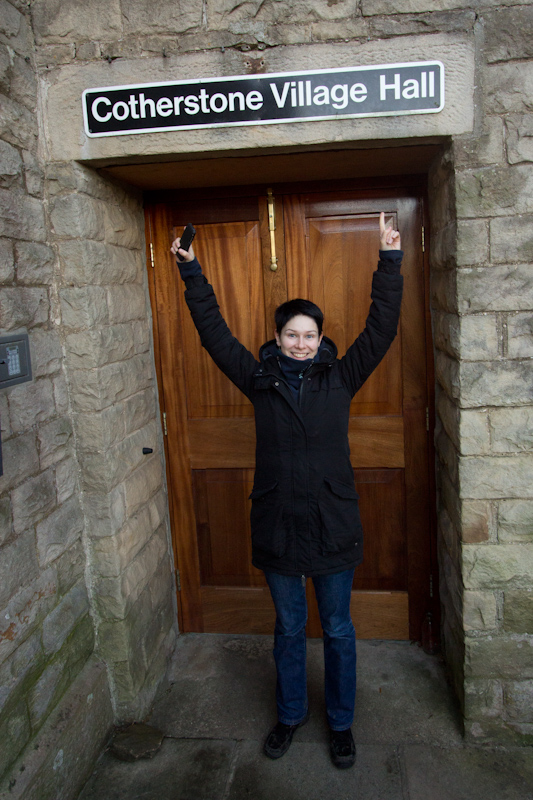 Or, as it happens, mis-remember a Loriot sketch.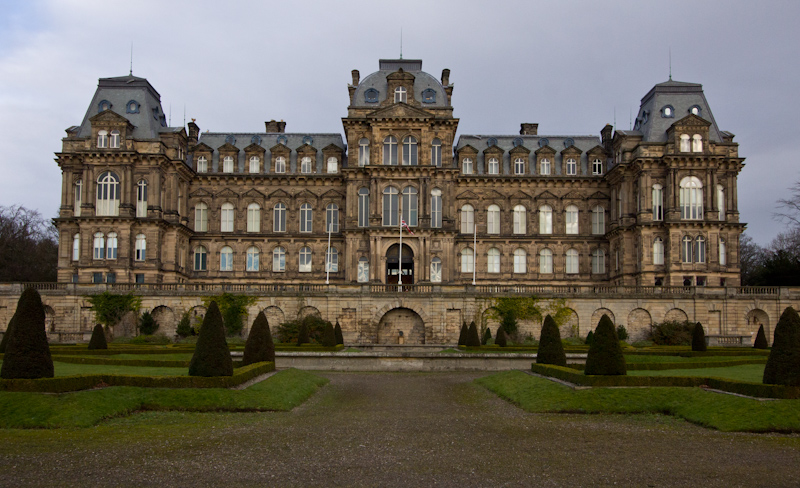 The Bowes Museum in Barnard Castle.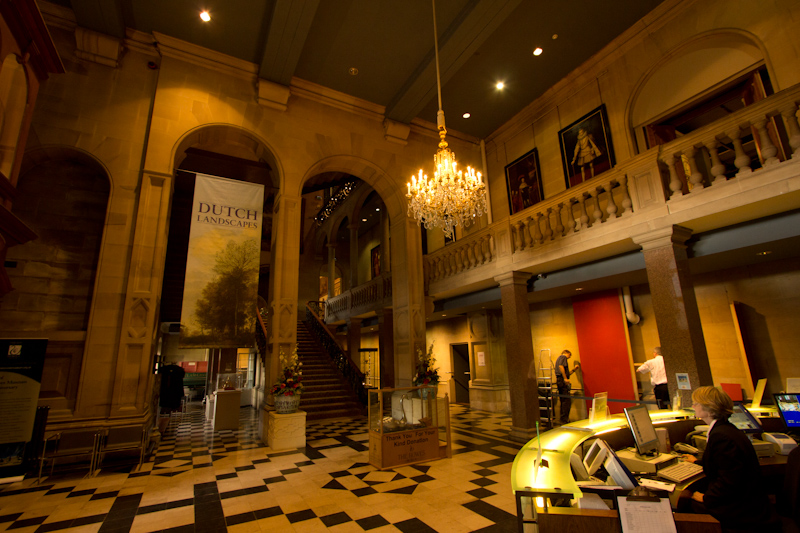 I worked at this school in 1998 and 1999.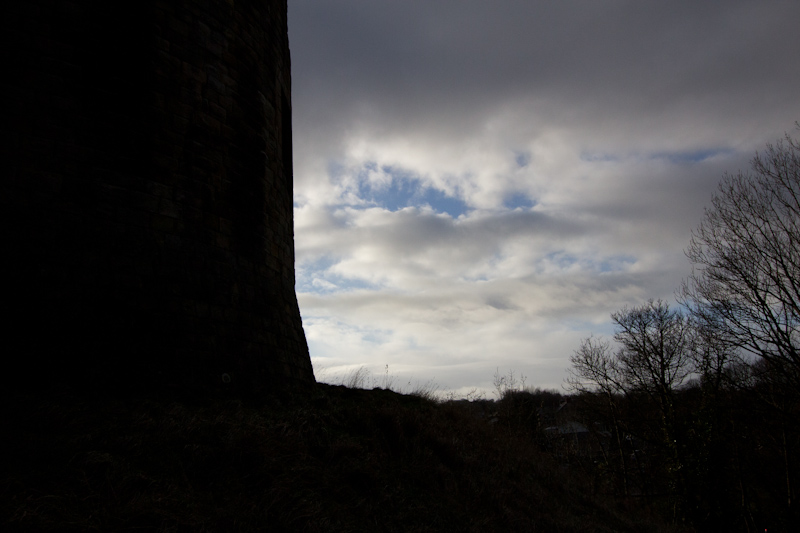 The setting of a clip from my Rocky video act.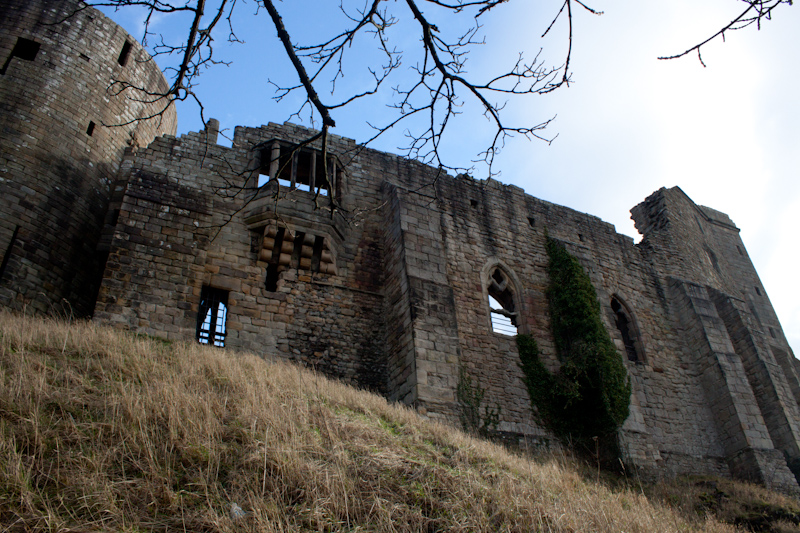 Barnard Castle in Barnard Castle.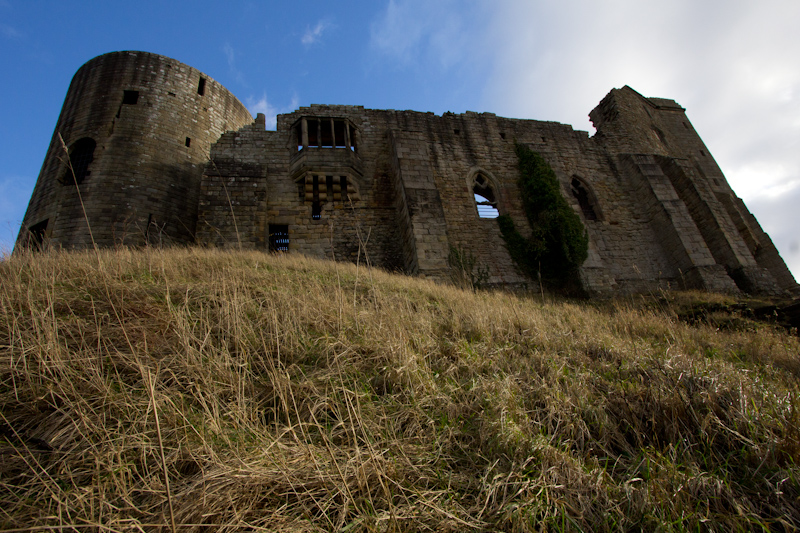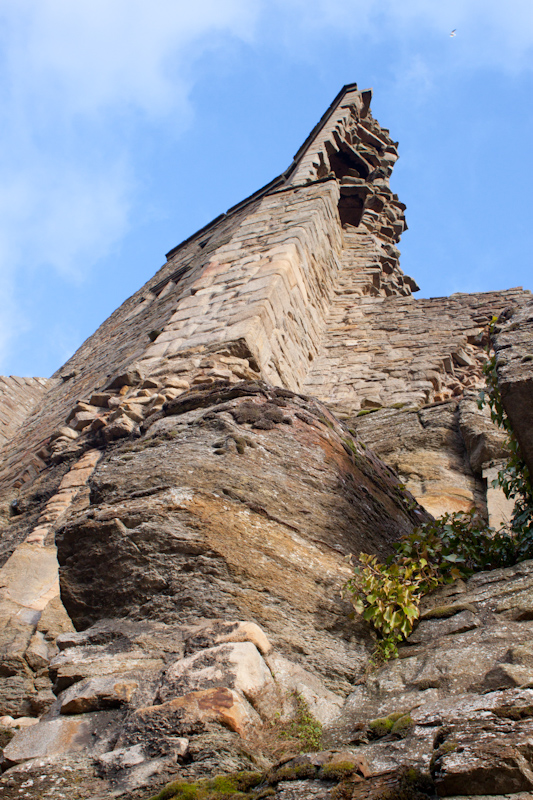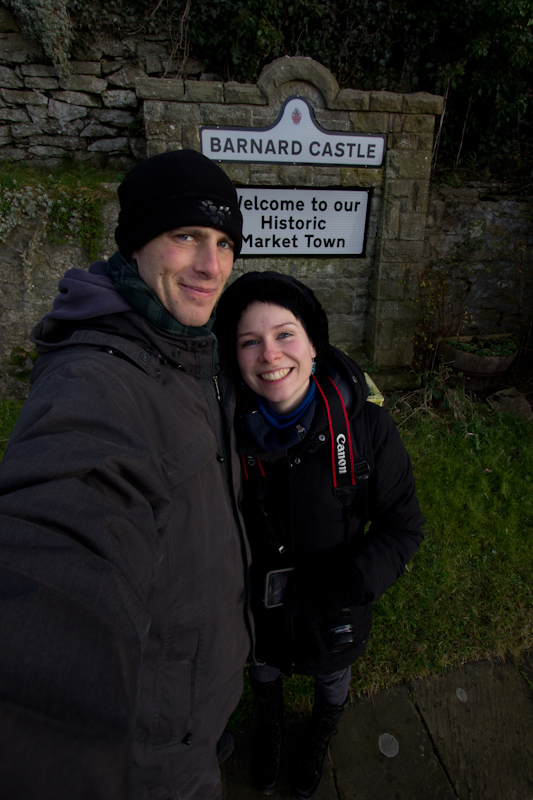 In Barnard Castle, a historic market town.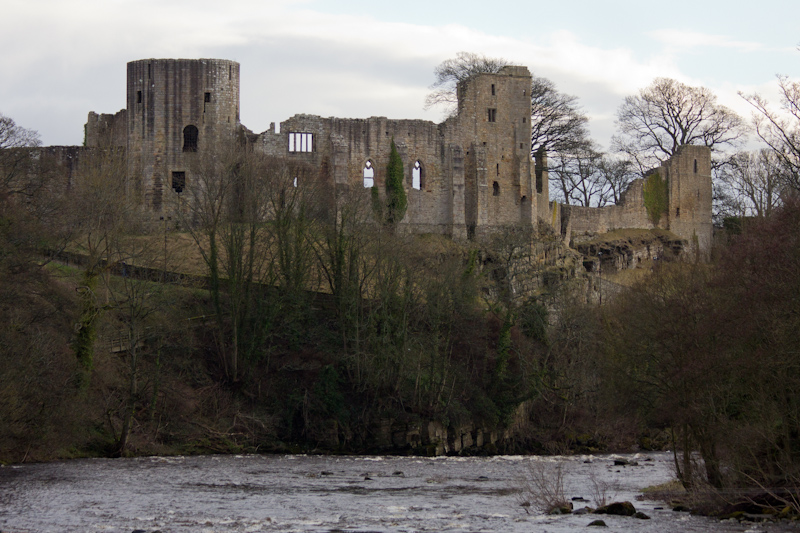 Barnard Castle in Barnard Castle.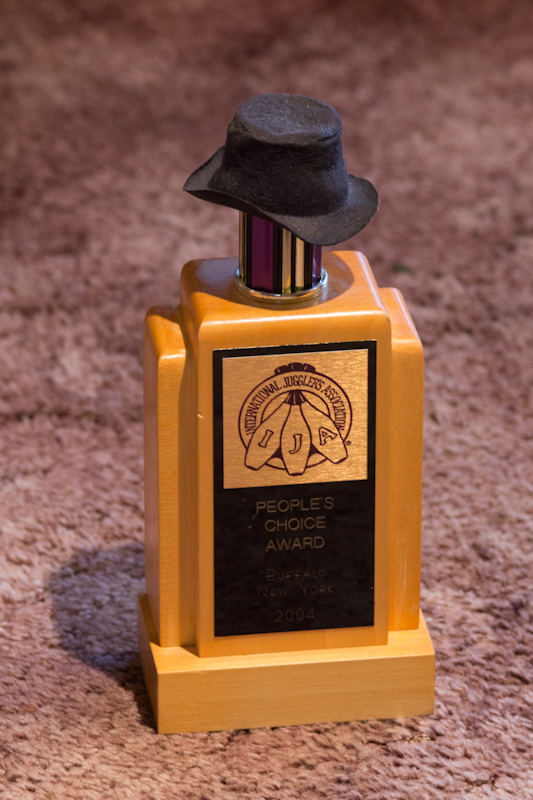 When sorting through the gear in my parent's attic, I found some juggling trophies. This is the IJA People's Coice Award from 2004, won by me.
RIT 2005 games prizes. I'm not quite sure why I flew these trophies home.
Rae family in the car.
Uncle and niece.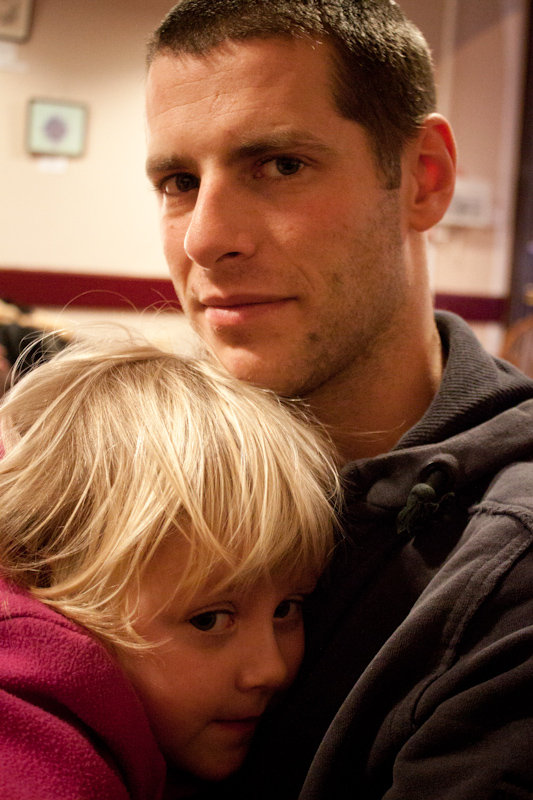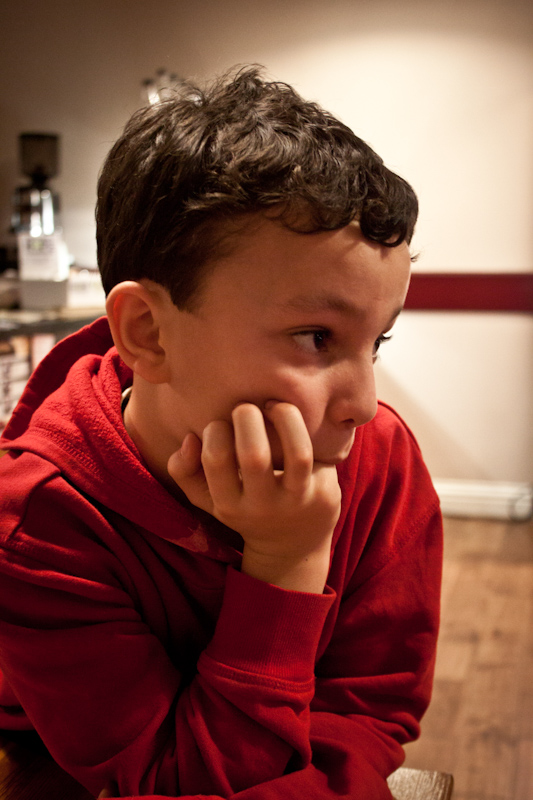 Invisible nephew.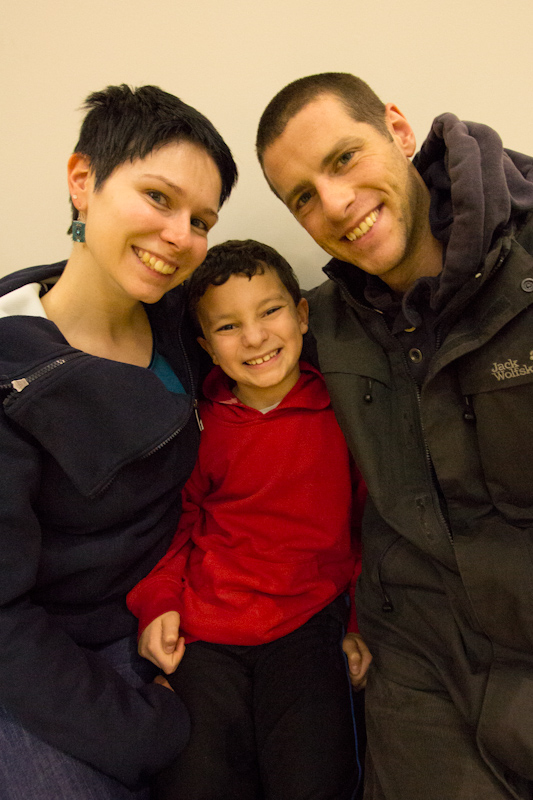 Waiting in the hospital.
Family gathering in the hospital (iPhone photo).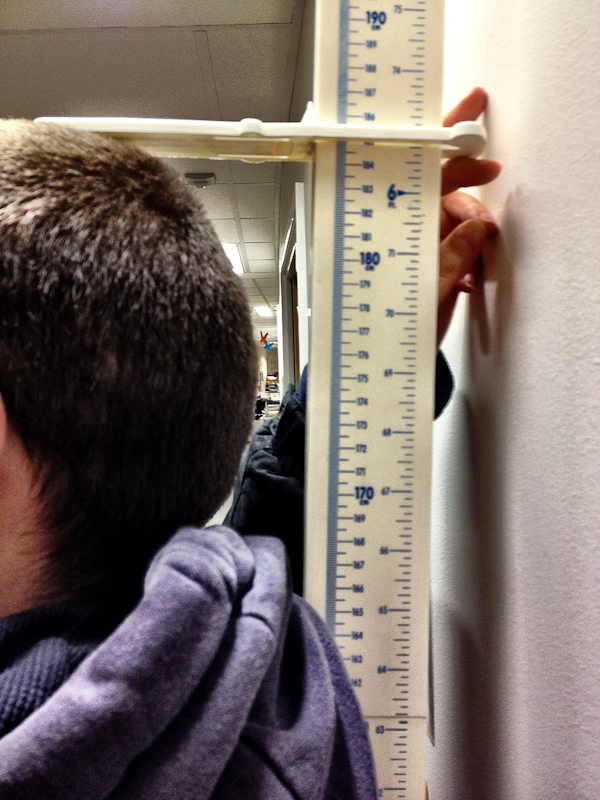 While in the hospital I checked my height. Turns out I'm 185cm tall. Or 6′ 1″, in old money.
Quick photo with my sister.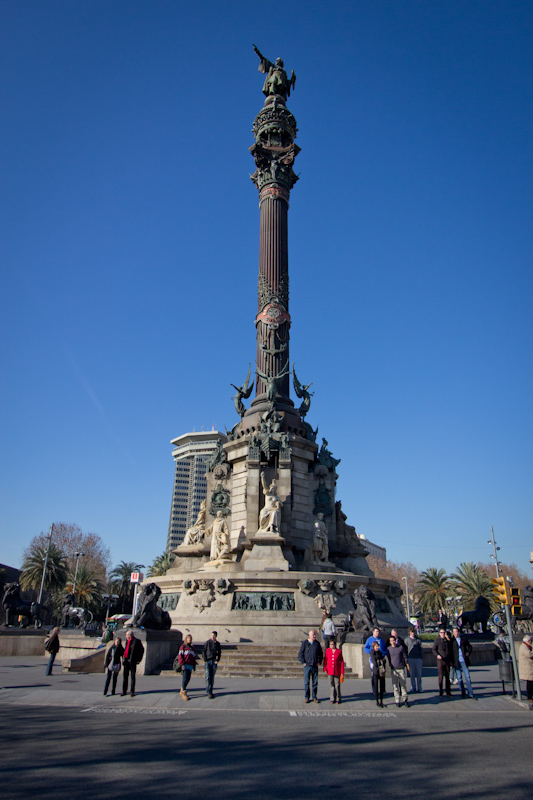 I ended the trip with a cruise to Barcelona and Athens.
Flying home.