Years ago I read a big book called "Buildings of Wood". It's a big coffee table style book, with loads of amazing pictures of amazing wooden buildings. I made a note of a few of the buildings, making sure I visit them when I had the chance, and I've ticked a few off the list, including buildings in Sweden and the Faroe Isles.
Wood isn't a very common building material for modern buildings, but one really stood out. The Tjibaou Cultural Center is in New Caledonia. But New Caledonia is in the middle of the Pacific Ocean. Why would I ever be passing through? But as it happens, my job means I could turn up anywhere in the world. I had just one plan for New Caledonia, and I managed to get across to the Cultural Center and back, and not miss the ship.
If you ever visit, and just want to take a photo from the outside of the building (like I did, as I wasn't sure if I'd have enough time to look inside), you must park a distance away, then pay to get into the grounds. It's not possible to get close without buying a ticket. Which I didn't know. But by the time I got there, after many years and after traveling half way round the world to see it, I just paid the money and checked it out. I'm glad I did. It really *is* a unique building.
New Caledonia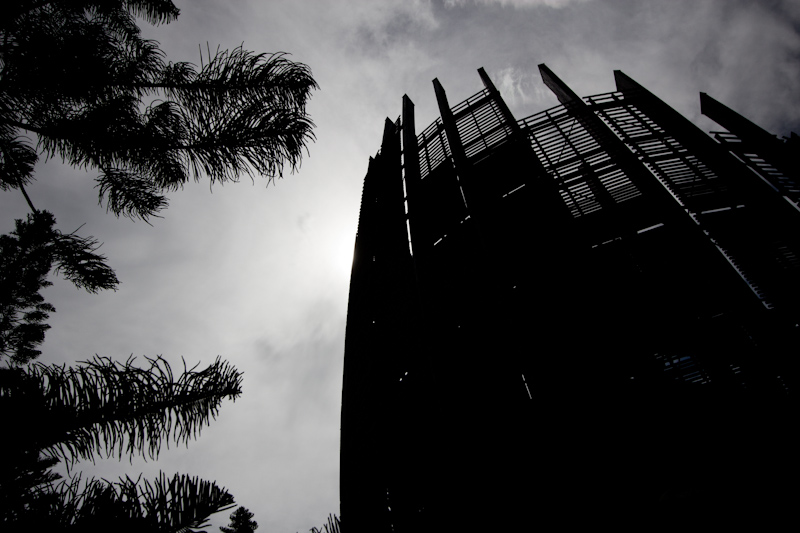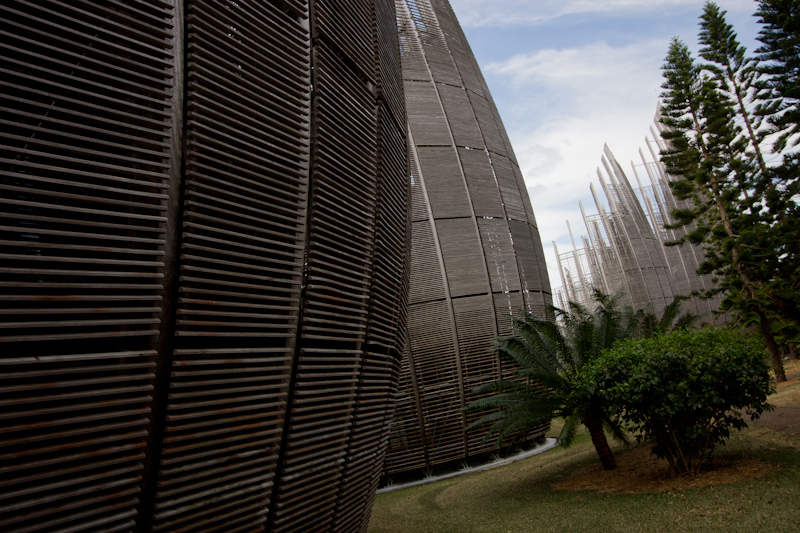 ---
I love to read comments and feedback about my blog posts. Please email me, I reply to every message: luke@juggler.net