Years ago I read a book about WWII, and it mentioned Italian prisoners of war building a chapel for themselves somewhere on the Orkney Islands. The photos fascinated me, and I've wanted to visit it ever since.
And because every time I sail on the Prinsendam I visit somewhere new, it was only a matter of waiting before I ended up visiting the Orkney Islands. I took a bus to the chapel, and spent about 30 minutes checking the place out. As you can see, 30 minutes is plenty! It's no Vatican Museum trip.
A nissen hut converted into a chapel by prisoners of war whose main job was casting concrete.

So instead of normal building materials for building a chapel, all they had was scrap wood, scrap iron, concrete and paint.

The first project was a St. George and the Dragon statue.

Interior.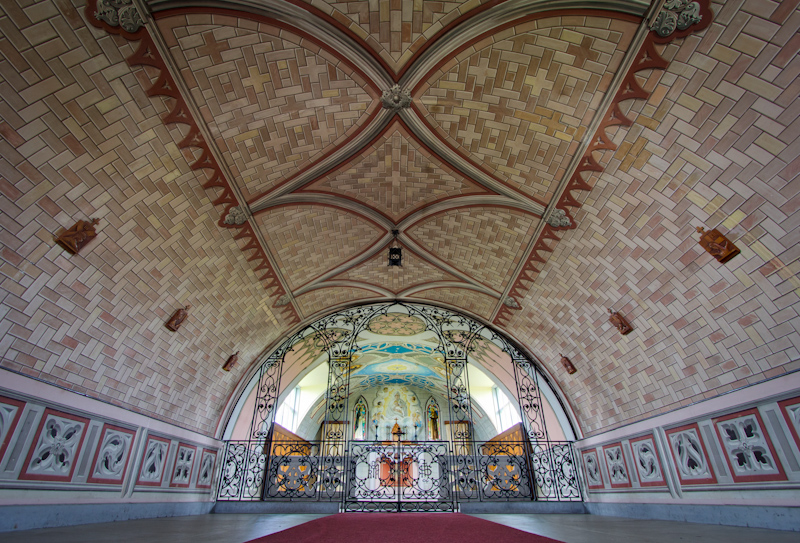 It's like a mini Sistine Chapel, all painted by Domenico Chiocchetti.

Here are some other photos of my cruise around the north of Scotland.
Rainbow over Dunoon.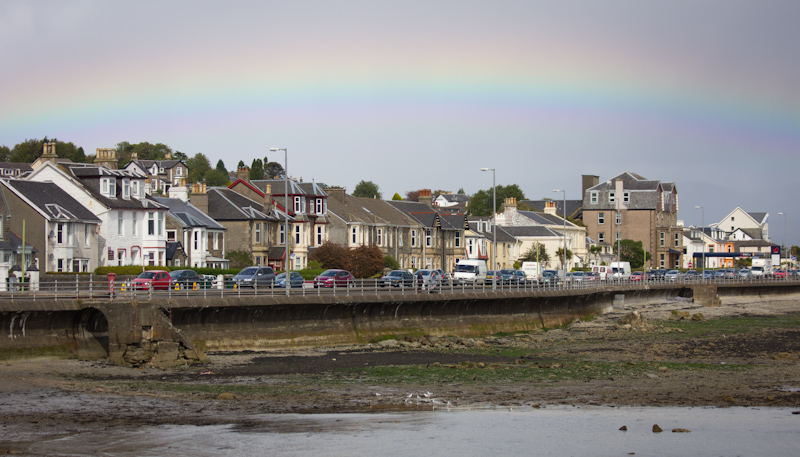 The Prinsendam by the Isle of Skye.

The Isle of Skye.

St. Magnus Cathedral in Kirkwall, Orkney.

I visited Edinburgh too, but I've not looked through the photos yet.