The best thing about being a juggler is that the main activity of a juggler is learning how to do things. And because a juggler is learning a lot, the best way to get better at juggling is to learn how to learn better. Which is why, when I do learn things that have nothing to do with juggling, I try to apply the lessons and ideas and techniques to the new thing.
One way I learn new tricks, or come up with new tricks, is to keep one element fixed, and find as many new ways to approach that element as possible. By the end I'll not only be able to do the original trick better, but have many new variations, some of which will be better than the original.
So last year I decided to do something similar with my photography. I walk through Victoria Park (Viktoriapark) in Berlin quite often, as it is close to my home. In the summer I juggle there with other local jugglers just as often. In the center of the park is an unassuming statue without any name or identifying features, though I'm guessing it's someone like Goethe or Schiller. The identity isn't important.
What is important: take a different photo each time I walked through or juggled in the park.
All but the first photo were taken in March, April and May in 2011. I tried loads of different ideas, different angles, time of day, weather, closeups, long distance shots, including other subjects in the frames, and much more. I used it to learn how to use my strobe in different ways too. I finally stopped due to the statue being enclosed in the bushes so much I couldn't get a clear shot except for one angle. Maybe I should have taken that as a new restriction, but instead I moved on to other photography projects.
The project was a success, in many ways. I did improve at photography, but it also came in super handy when taking photos of real people. Instead of just taking a boring portrait, I have a whole load of more dynamic shots in mind, that I know work, because I tried them out on an inanimate object.
A side-benefit is a fun little 31-photo record of a single statue over the course of a few months, with the addition of new graffiti, how people treat the statue, and more. I'm thinking of printing out some of these images for a series to hang on my wall.
EDIT: I guessed at the statue's subject matter, Goethe or Schiller, but the googling expertise of my girlfriend discovered it is another Romantic poet/playwright/writer called Heinrich von Kleist. Coincidentally, 2011 was the 200th anniversary of his death, a double suicide, on the banks of a lake just outside of Berlin.
Also from this page: "Marmor-Original im Hof der Leibnitz-Oberschule; Schleiermacherstraße 23. Es wurde 1990 durch den Aluminium-Abguss im Viktoriapark ersetzt." So it's good to know nobody is spraying paint into the eyes of the original.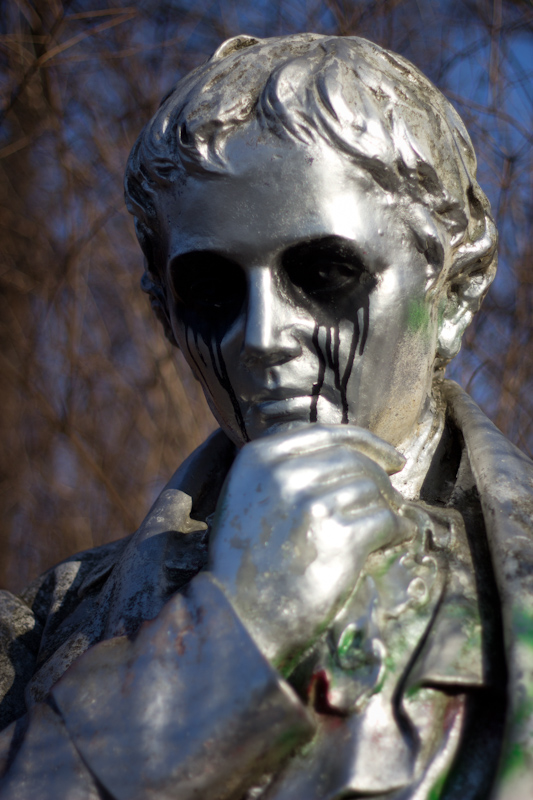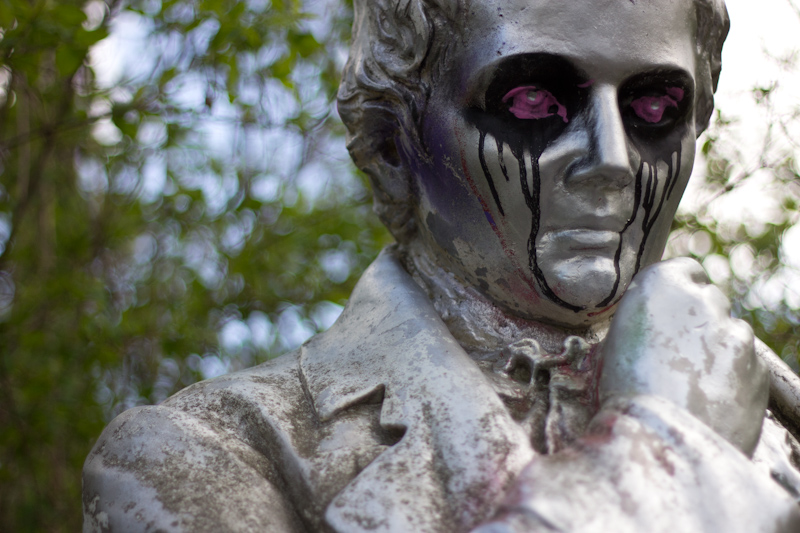 Statue at night
The statue stands way higher than me, so this shot turned out to be way trickier than I imagined.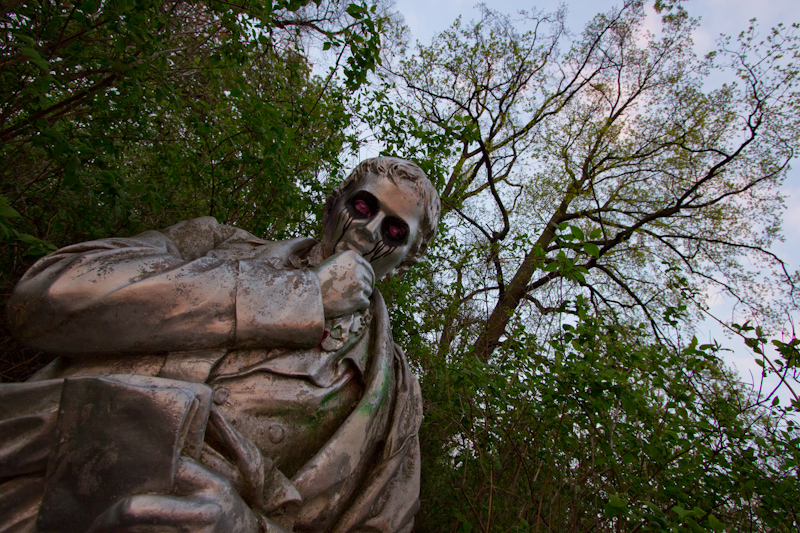 Statue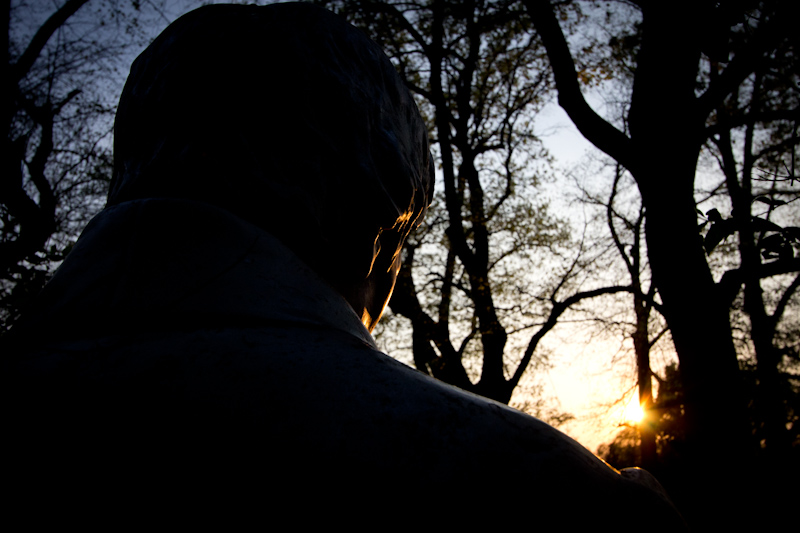 Watching the sun go down.
Statue and flower.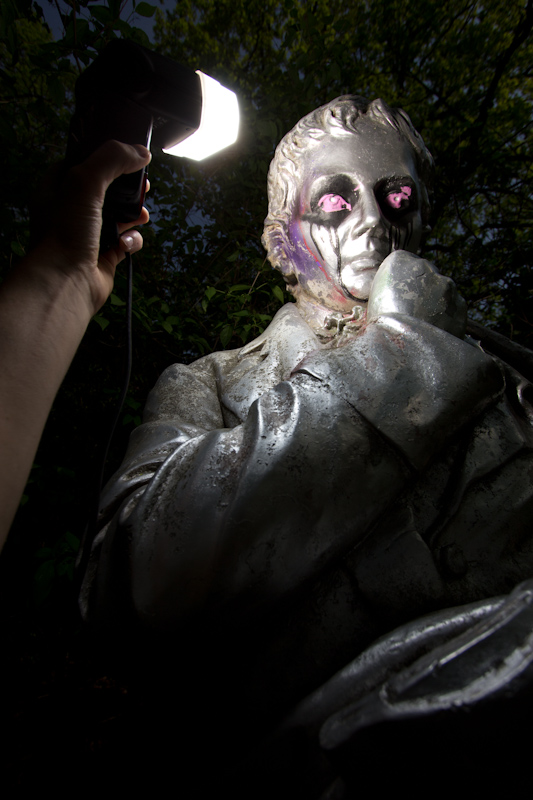 Off-camera flash fun!
Statue.
Statue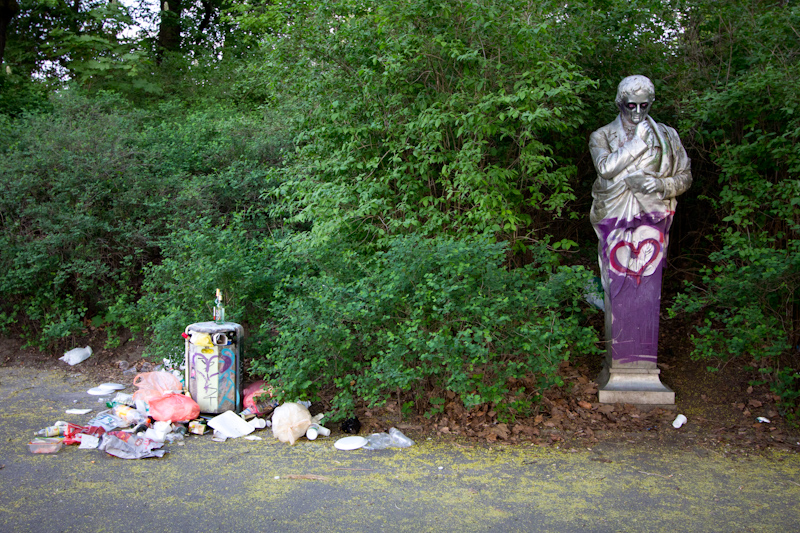 After easter holiday.
At night.
Statue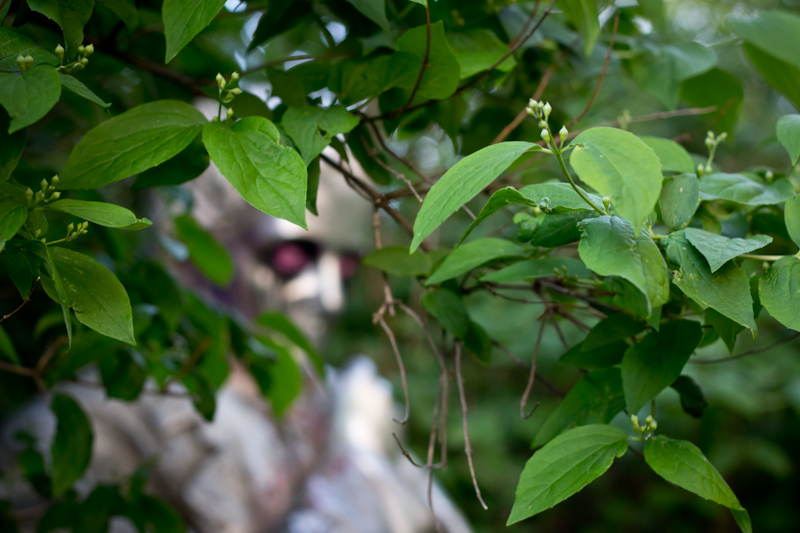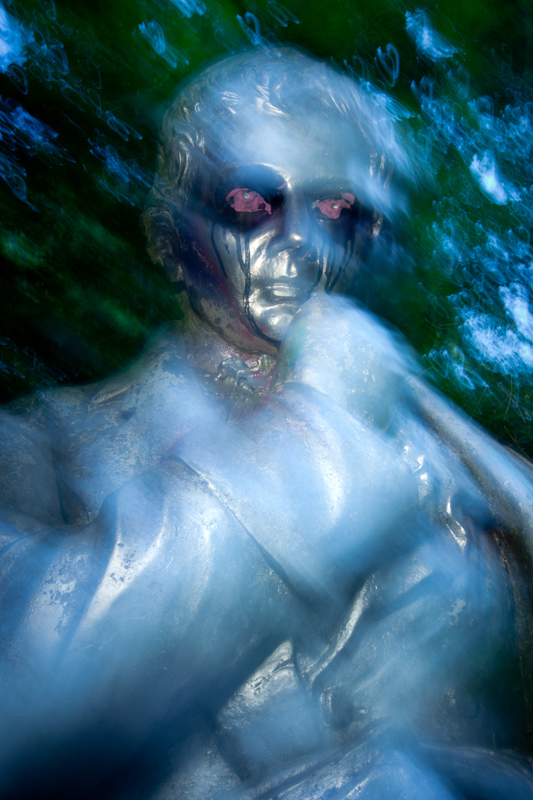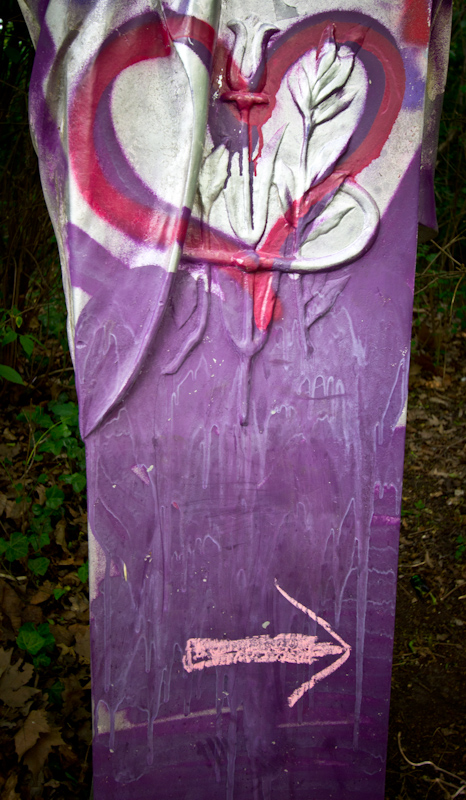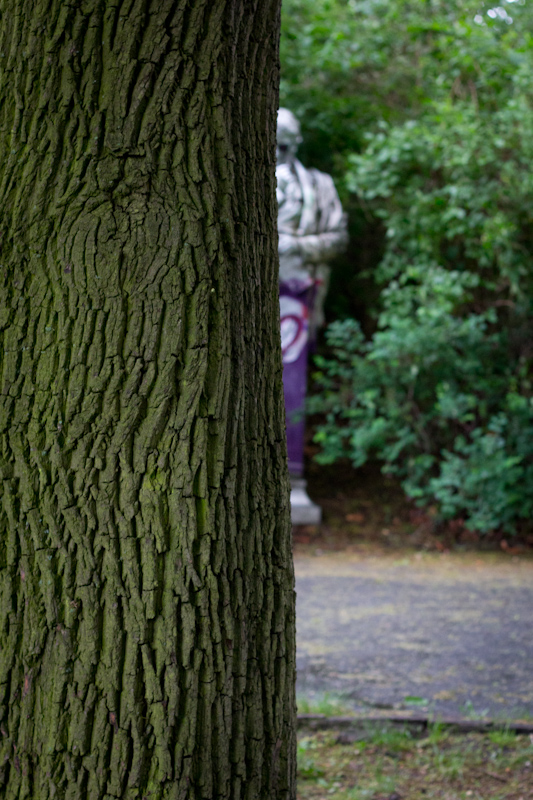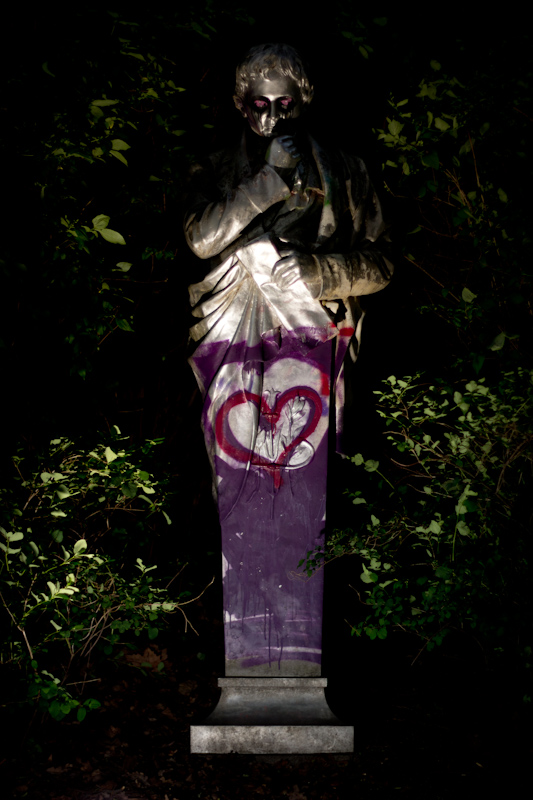 ---
I love to read comments and feedback about my blog posts. Please email me, I reply to every message: luke@juggler.net