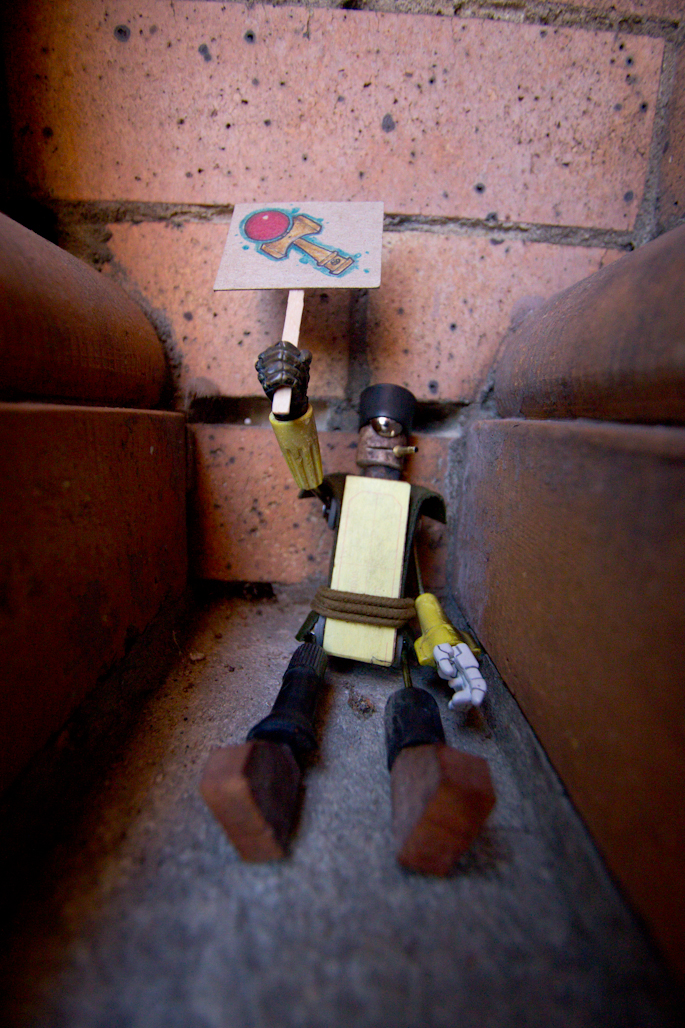 Who's this little guy? Zongo. He's a hard smoking wooden robot, made by Just Colcord.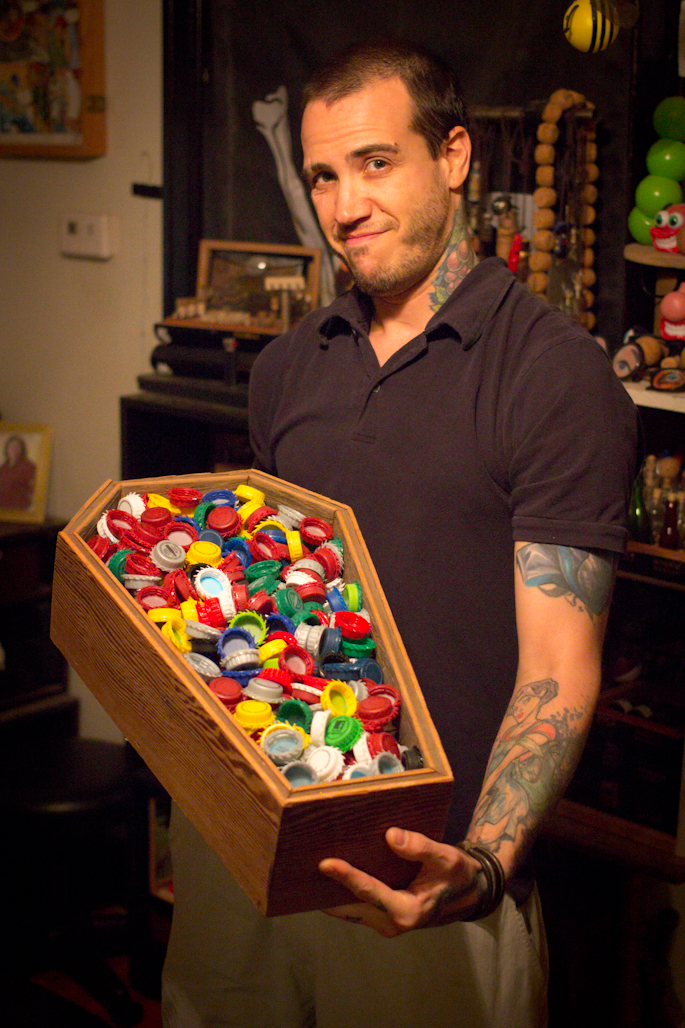 Just invited me around to check out his apartment, and I must admit it was the most interesting place I visited during my stay in Kansas City.
Just has been making toys, and experimenting with stop motion movies featuring those toys, for only one year. He's always been an obsessive collector of interesting trinkets and small bits of junk, and making them into toys is one way of channeling his energies.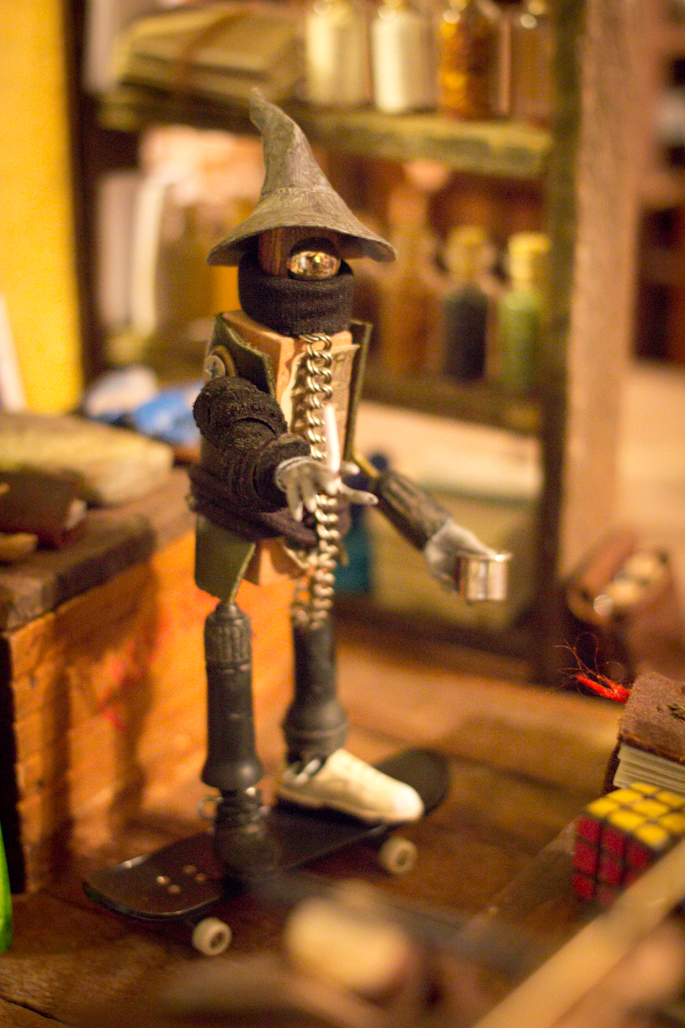 I took all these photos over the course of about 10 minutes. I wish I had better lighting, and had more time, because these few snaps don't do justice to Just's massive collections and artistic creations. This is Nozog.
Meet Onzog. Or was this Oznog?
Maybe this is Nozog, not Zongo.
Not only has Just been making toys, but also many, many sets for his stop motion movies.
Boxes and boxes of… things.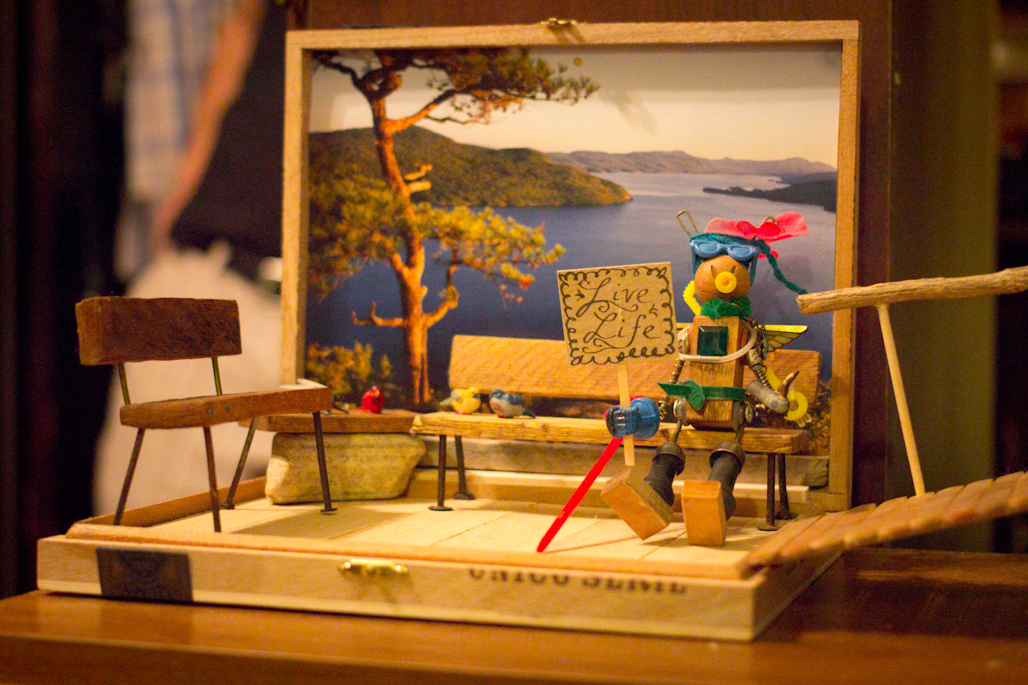 Just began displaying his art and toys in local markets, but doesn't sell any of them. Instead he takes donations to support his creative endeavors, and makes donors small gifts in return.
This one is called "Attack of the wheel nuts."
A close-up of a box scene.
His apartment contains many cabinets of curiosities. And what are some of those curiosities?
A miniature cabinet of curiosities inside a curiosity cabinet.
All the mini bottles contain used yoyo strings, coiled inside in a very precise manner. Many bottles have notes, reminding Just of the day and reason he put the string in the bottle. Literally, bottling memories.
More toys made from found objects.
Buttons, bullet casings, shotgun rounds…
R2-D2 vs Dalek.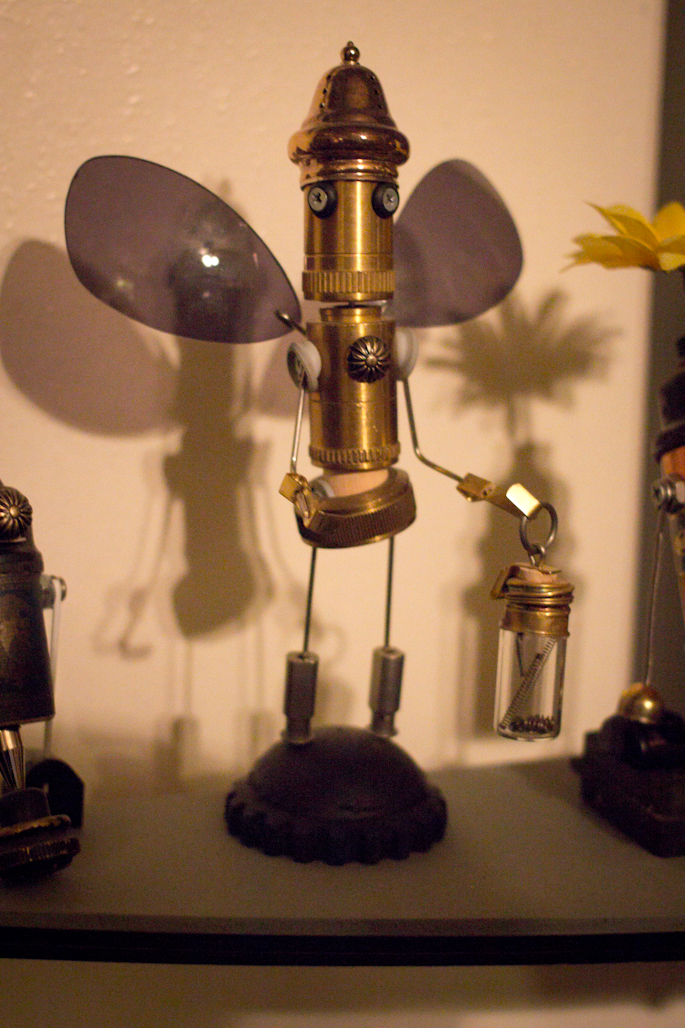 Sunglasses fairy.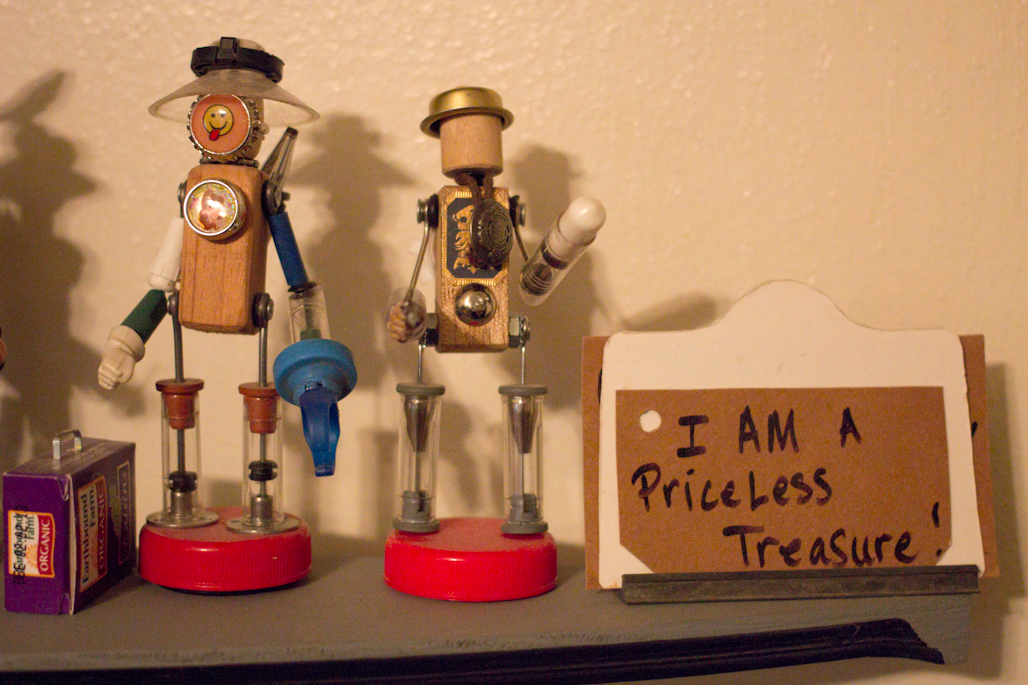 Priceless, of course, because none of Just's artwork is for sale.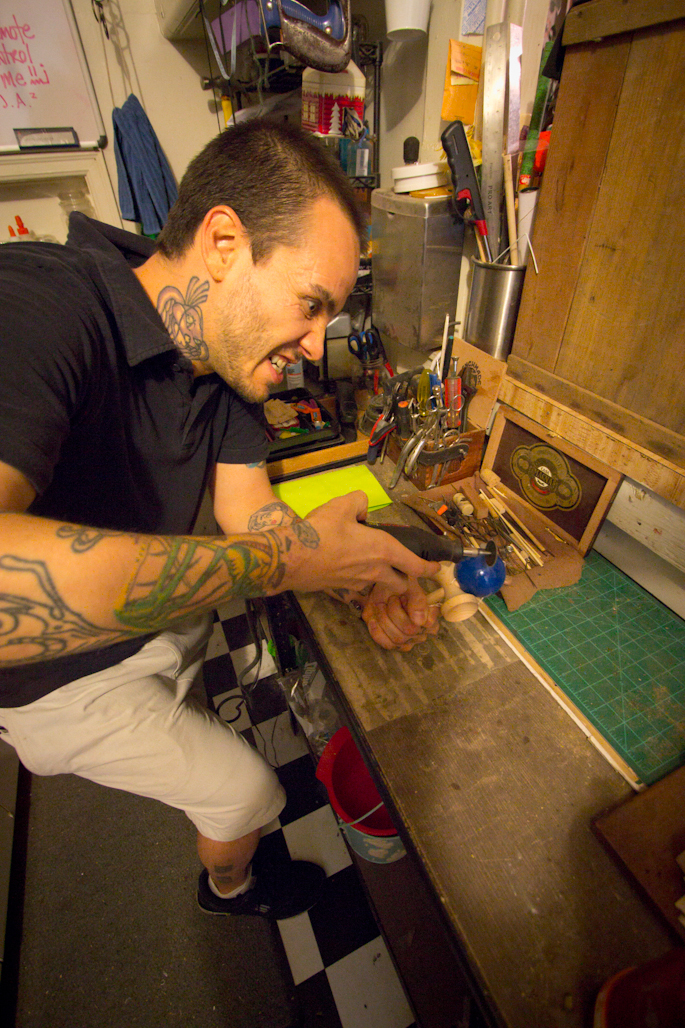 All the work takes place in the kitchen.
Opening a kitchen cabinet, I found yet more scenes with toys.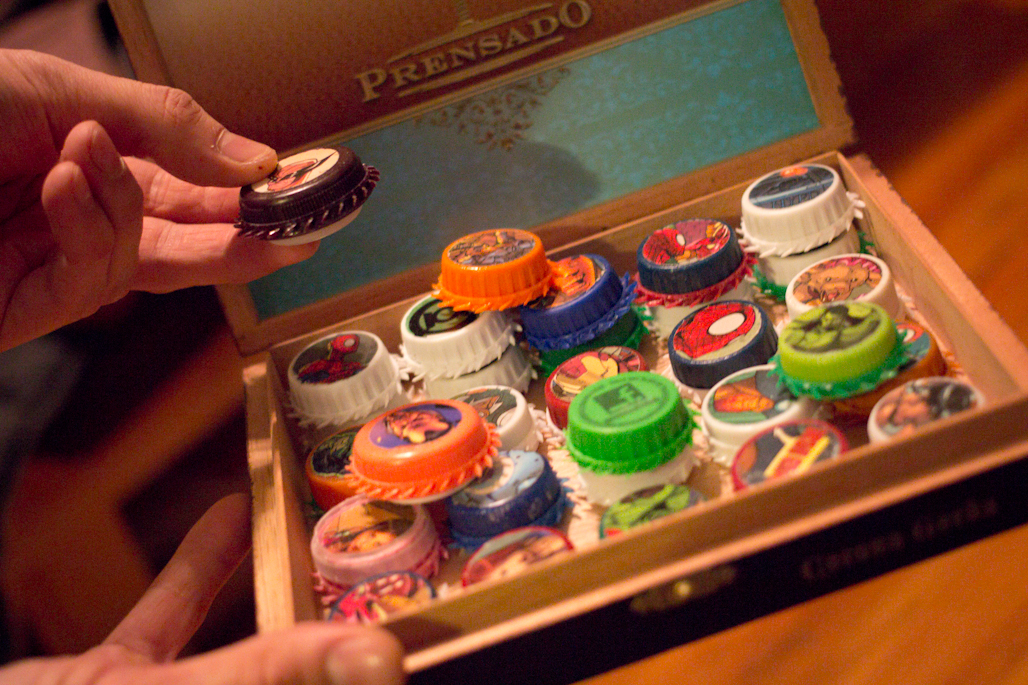 These are the currency of the future.
Thanks for showing me around, Just!
---
I love to read comments and feedback about my blog posts. Please email me, I reply to every message: luke@juggler.net