I'm in New York! A holiday for four weeks! Although I've got to get used to saying "vacation" instead of "holiday" around here.
I arrived yesterday, and got myself slightly settled in. Before I knew it, it was time to go meet some jugglers. I turned up to the Carmine Street Juggling Club. Note, an iPhone photo:

I got there very late, but didn't want to juggle due to jetlag and stress. I mainly wanted to go out for dinner afterwards, which I did do. It was like the last five years since I did this last hasn't passed, as the conversation and the translating games were very much the same.
Today I got up early. I bought myself a bike. Here is the bike and the shop (called Zukkies) I bought it from.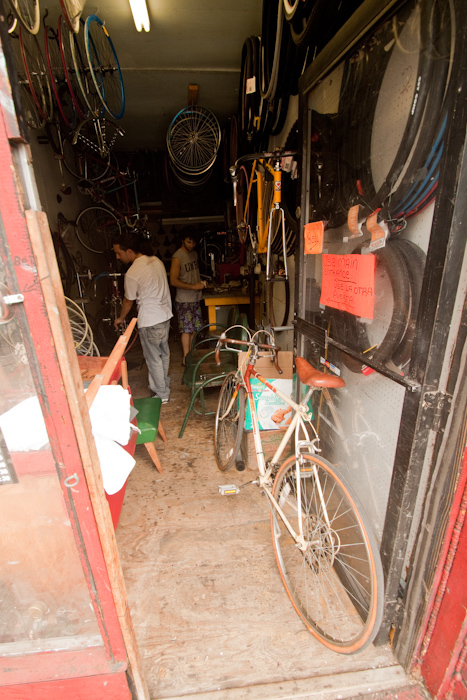 I cycled over to the Apple Store on 5th Avenue to buy a new power adaptor for my laptop. After experiencing it first hand, I can see why this shop is the most profitable per square foot in the whole of New York.

From the outside.

After a load of stress about losing my credit card (on the second day of my holiday, no less), I cycled home again. I found my credit card again, on the final search before calling to cancel it.
Here's my bike route. I'm living at the bottom right corner.

I picked the apartment, in part, because of the high loft ceilings. Here is where I juggled this afternoon.

I found out there is access to the roof, and I found out just as the sun was setting. I grabbed my camera and checked it out right away!

Empire State Building, reflecting the sunset. Awesome.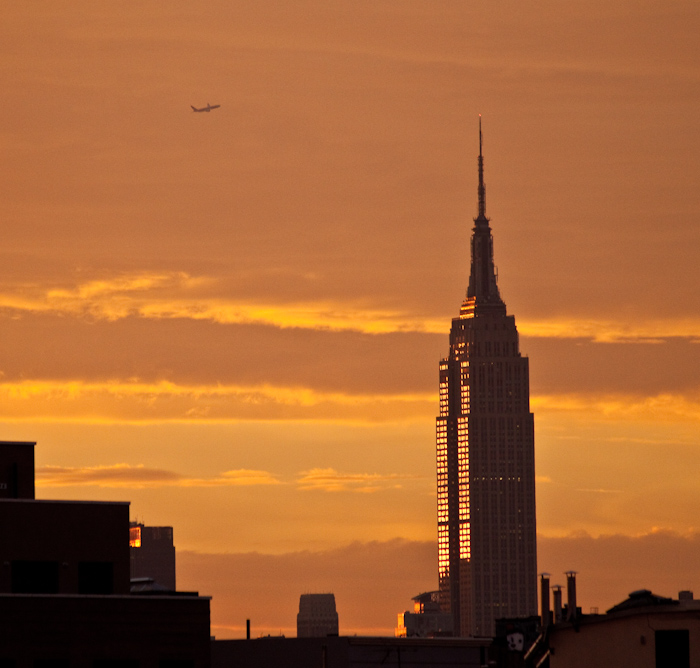 Tomorrow is the NYC Unicycle Festival, so I'm off to Governors Island. Expect some fun photos.