Today I didn't do much except some shopping in Manhattan.
This part of Broadway was closed for a street market.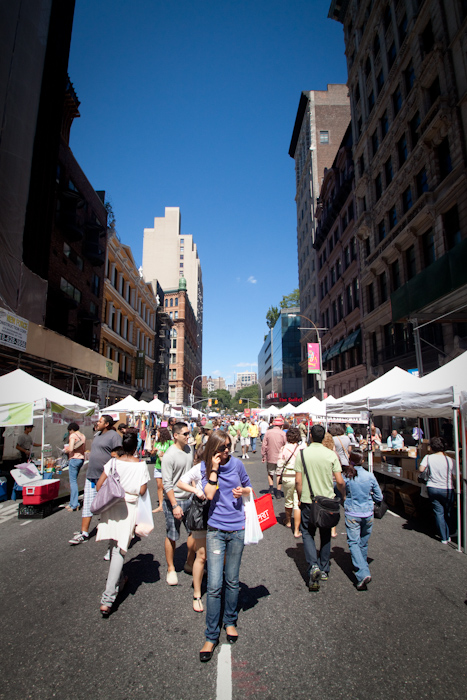 My cycling route.

I went to the Strand bookshop to get something to read. I forgot just how uninspiring this shop is to someone who wants a good science fiction novel. The last time I visited, back in 2004 or 2005, I bought a book from the $1 bin outside, as nothing inside caught me eye. Today I bought nothing.

I bought a new camera lens case from B&H photo. I'm now completely ready for my walk down Manhattan on Broadway. Or so I hope.