"Hey Luke, what did you do on your birthday?"
Thanks for asking! I was on the Greek island of Mykonos. It was my first time visiting, so I took the tender from the cruise ship to the main town.
The newest cruise ship for the moment – HAL Nieuw Amsterdam.

I took a look around, but the light was completely wrong for any interesting photos. I spent an hour or so online, trying to work out why nobody had sent me birthday greetings on Facebook (hint: I'd set my birthday to private), and took the tender back to the ship.
I planned to return to the same spots again just before sunset, and take photos that I'd visualized on the earlier trip. They turned out pretty much exactly as I imagined they would. I think this means I'm getting better as a photographer.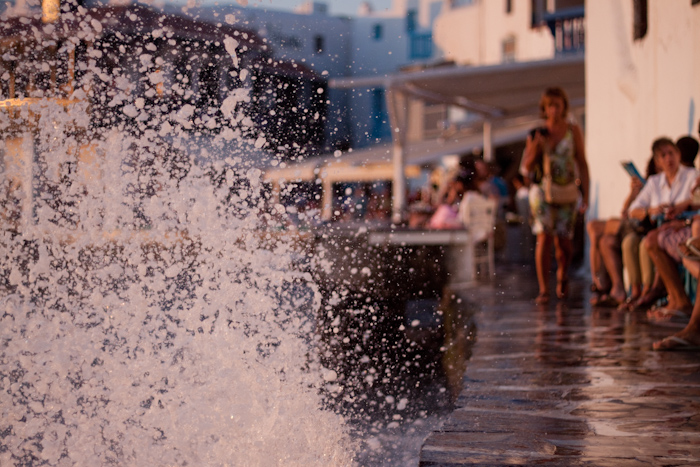 The softness of this image was applied by the technique called "breathing onto the lens". Did it work? I could have probably done it better in Lightroom.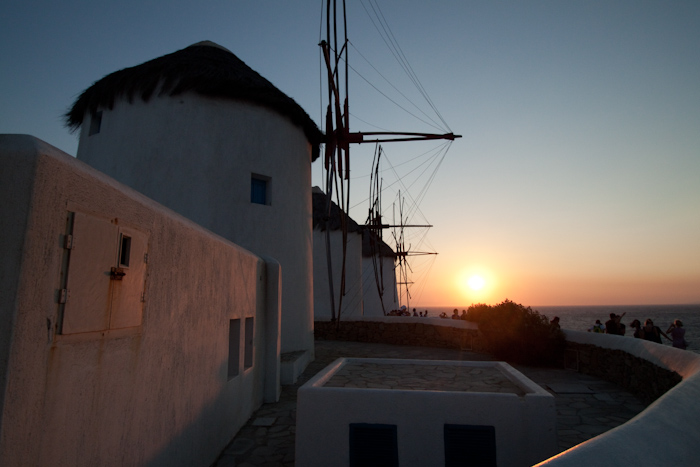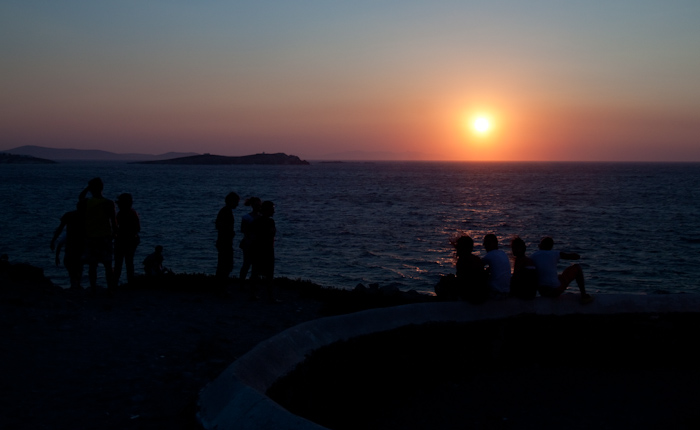 In the early afternoon I spotted the waves crashing on this rock. I didn't even bother taking a photo then. But I thought I might get a photo with the sunset behind if I came back later…

If I'd seen this boat on the horizon earlier, I might have framed it better. Either way, I think it's pretty dramatic. The horizon is so close here because I was literally crouching in the sea.

I'm guessing these people didn't get the same kind of photos as I did.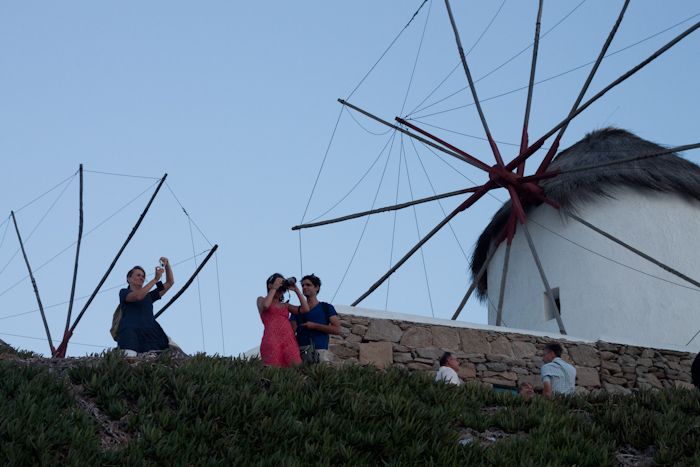 Maybe I should have spent the time pointing the camera at the people watching the sunset, rather than the sunset. A shot like this with the light from the sunset would have been much nicer.

The Nieuw Amsterdam docked in Katakolon a few days later.