In September I spent 26 days in New York on holiday (or vacation, as I had to say while in america, to avoid confusion). Even though I blogged all the way through, and shared loads of photos, I noticed I haven't shared my overall thoughts of the trip. I guess this will be that blog post!
To match the number of days I spent in the city, I picked 26 photos that hopefully sum up my experiences and memories, even if they aren't my favorite photos exactly.
On day two I bought a bike! It cost 150 dollars. On day 26 I sold it for 100 dollars. I rode it almost everywhere, covering between 15 and 45 miles per day. I did take the subway at some points, but only for specific journeys, and when it was pouring with rain.

I use a GPS tracker to geotag my photos, but can also output my routes as lines on a map using Google Earth. Here is the majority of my cycling and walking in NYC, though some specific parts are missing due to dead batteries and forgetfulness.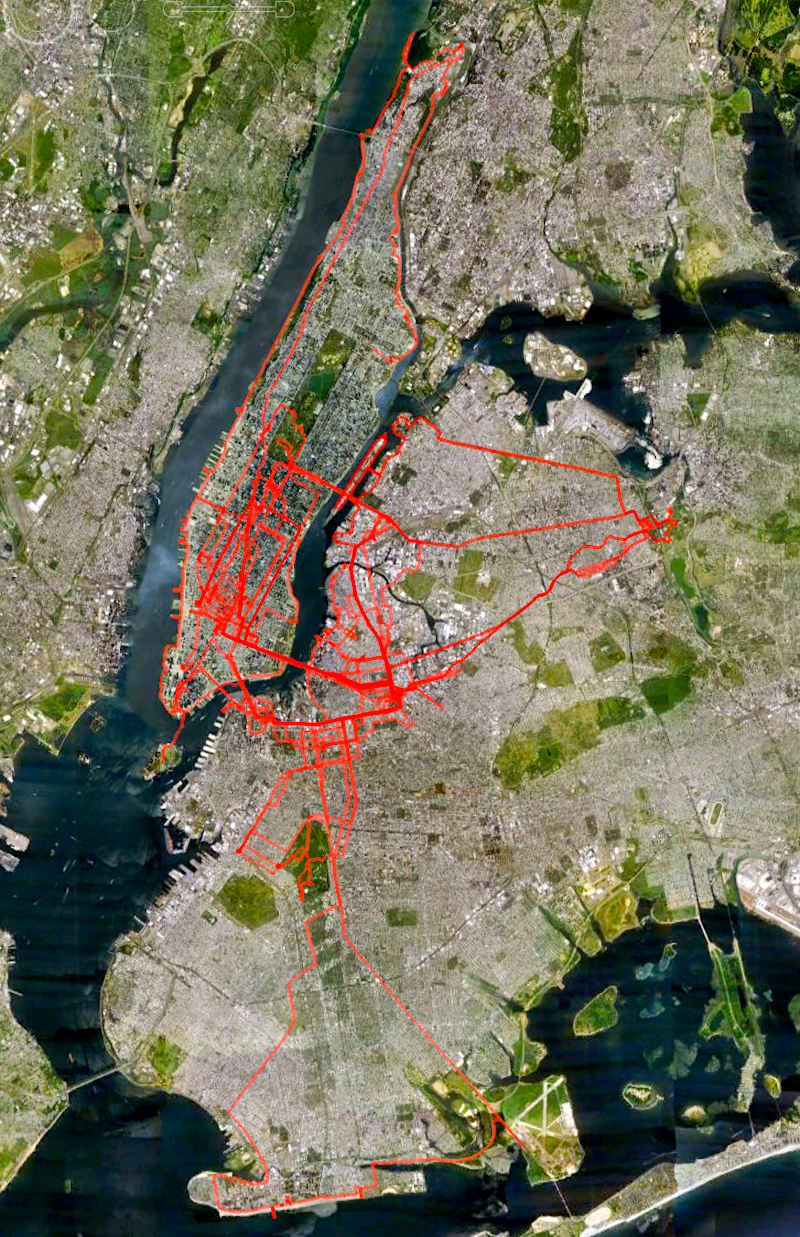 As you see, I never visited the Bronx or Staten Island, sticking only to Brooklyn, Queens and Manhattan. Not only that, I didn't leave NYC itself at all. As I travel a lot with work, I often visit cities for one day, or just a few hours. I was invited to Boston and other cities, but turned down every one, as my idea of a holiday is not traveling at all!
New York Unicycle Festival on Governor's Island.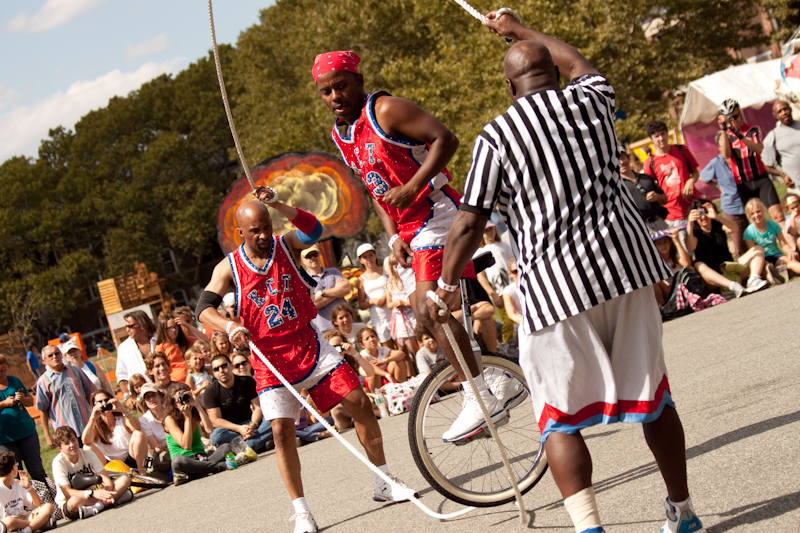 Shopping on Broadway.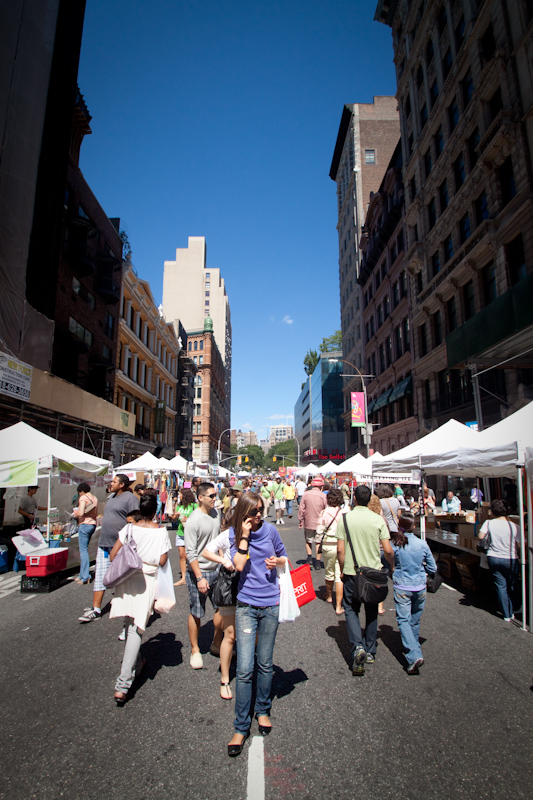 The photo called "I'M IN NEW YORK MOTHERFUCKER DON'T YOU EVER FORGET"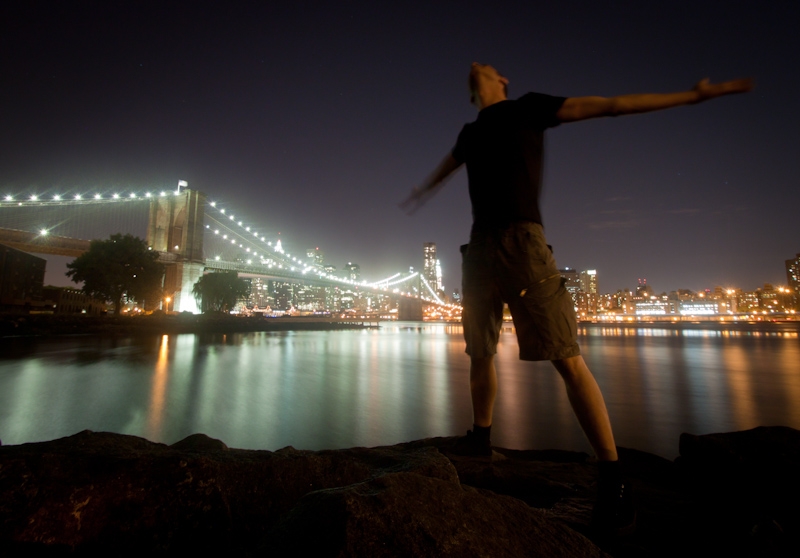 US Open Tennis.

Sweat marks after long bike rides wearing a backpack.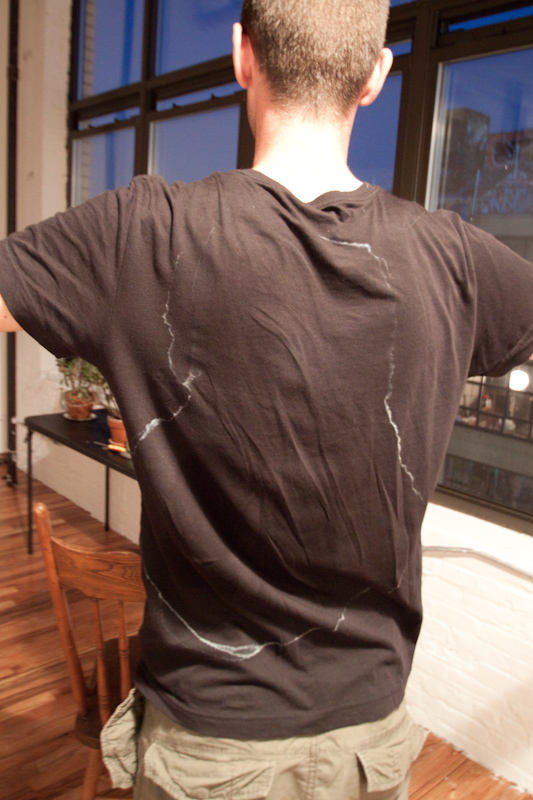 On my first Wednesday, my housemate for the month said "You play the guitar, right? We're having a song writers' circle at a friend's place. You should come along and share some songs."

Getting to know the people in this photo was one of the best parts of my trip! Sharing my music was okay, but hearing their music, and seeing them perform around the city really made the difference.
I also hung out with the geeks. Scott and Rym are the hosts of a podcast I listen to, and we often met up for dinner, trips, podcasting, and in this case, playing nerdy games.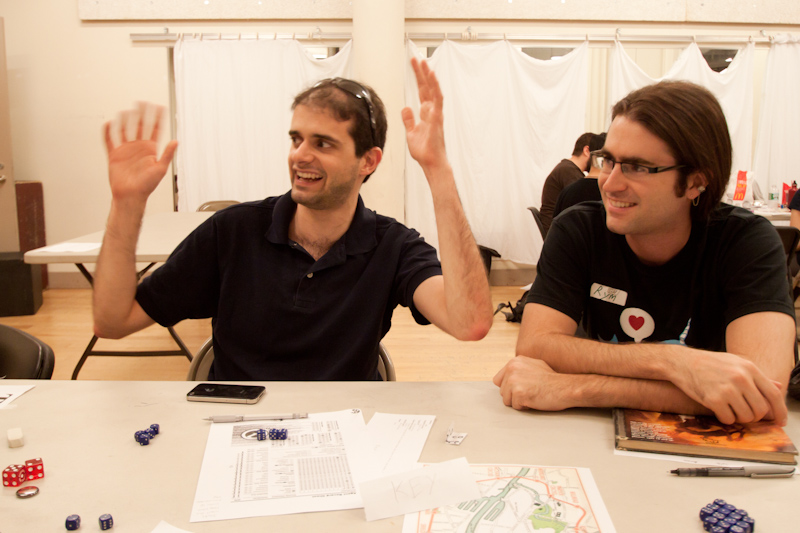 I was in NYC for September 11th.

I took lots of photos at night.

I sublet a room in Hipsterville, otherwise known as Bushwick. There was always something going on in these two buildings, including parties on the roof, or parties in the other apartments, or parties in the basement…

I cycled most of the way round Manhattan, keeping as close to the shore as possible. Under the George Washington Bridge I found this tiny lighthouse.

I went to see the Mets lose a game of baseball with the geeks.

I hung out on the beach with all the Williamsburg hipsters.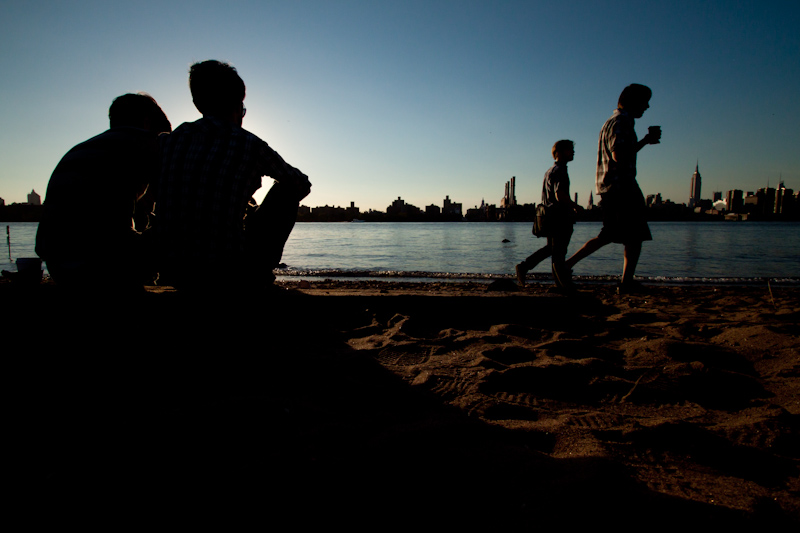 I walked the length of Manhattan on Broadway.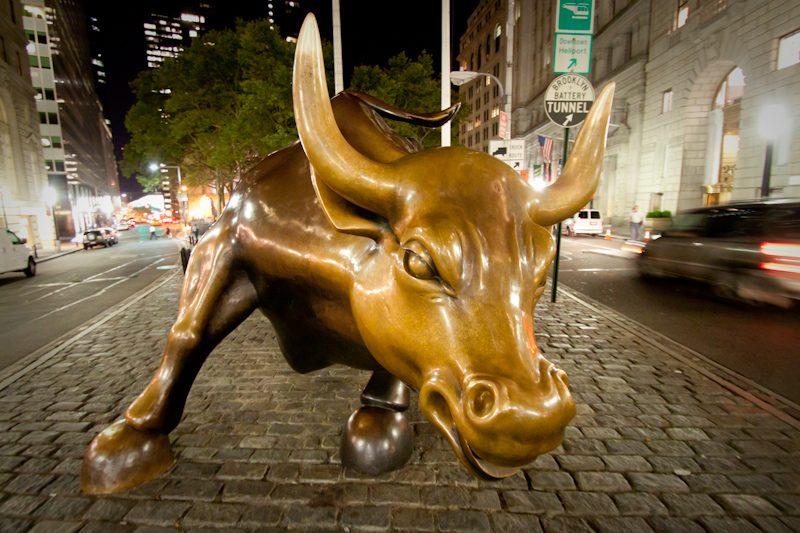 I walked around the city at night.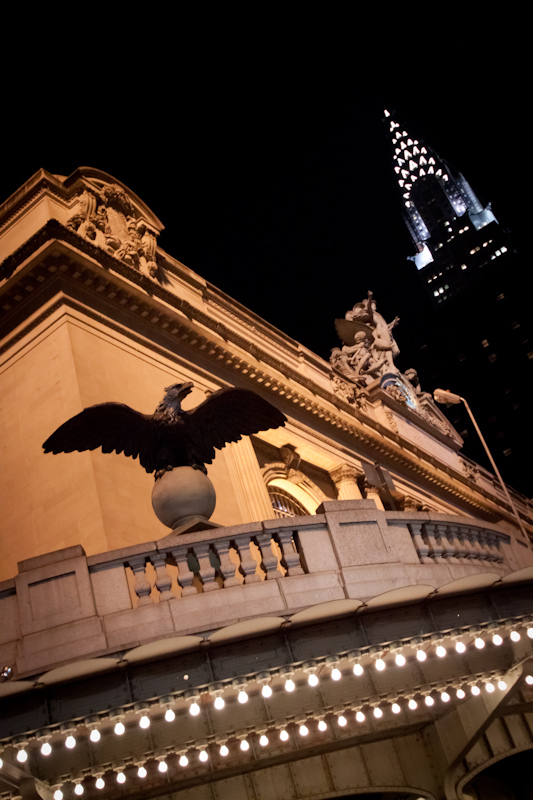 I went to the top of the Rockefeller center at sunset.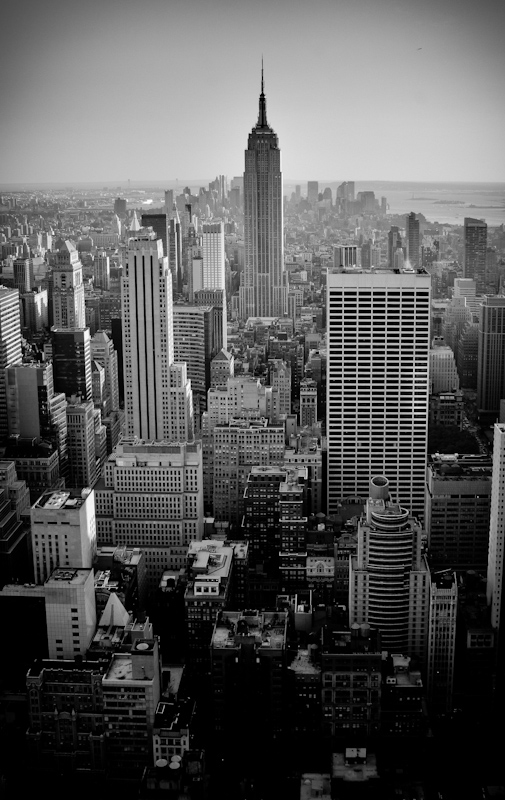 I juggled in Bryant Park.

I met up with Emily at the computer game studio where she works.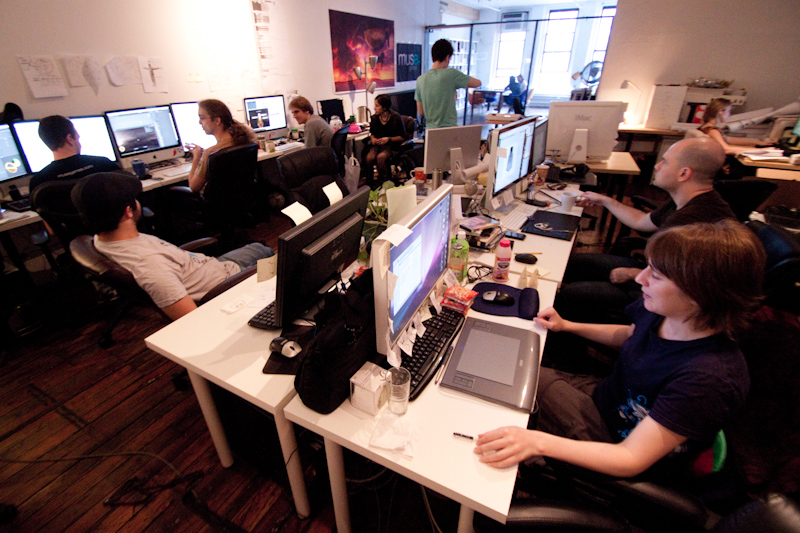 I made friends with Emily and Isha, performers at the New York Clown Festival.

I ate eight bacon cheeseburgers in eight days in an attempt to find the Ultimate New York Burger.

Here's me with my bike on the Brooklyn Bridge.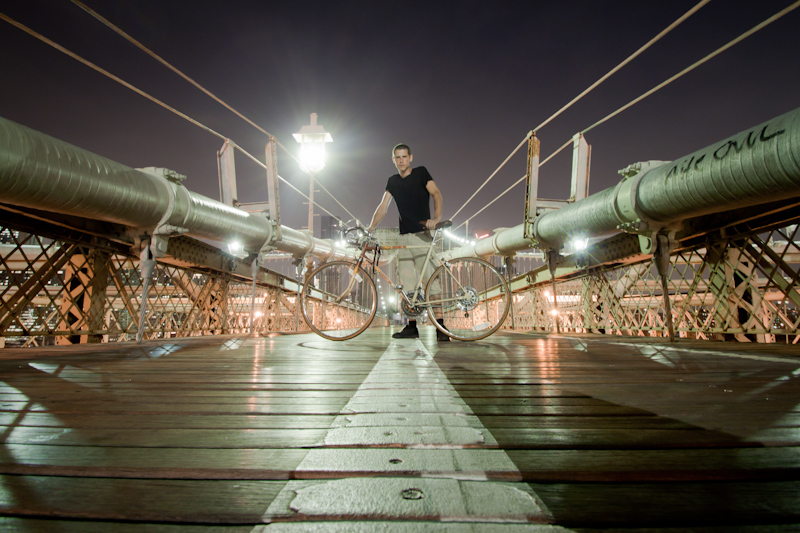 I cycled to Coney Island, rode some rides, ate a hotdog, and fell asleep on the beach.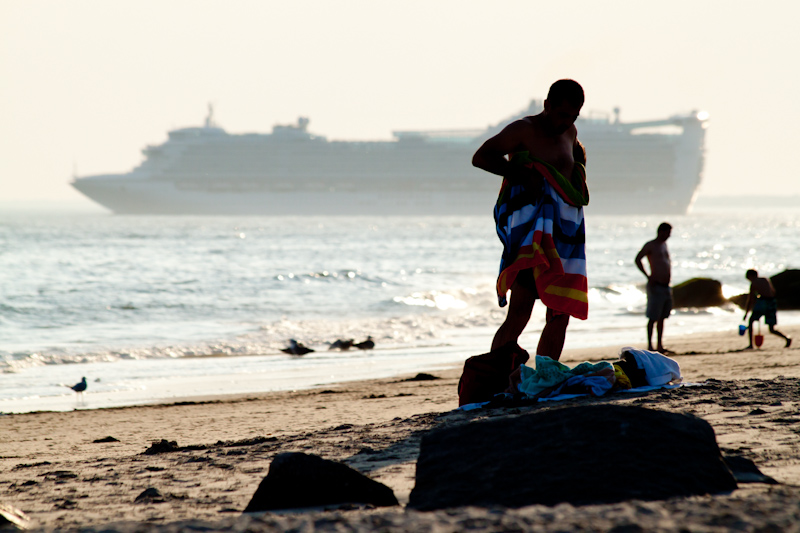 I saw five or six bands, including this awesome set by Lyle Divinsky and company.

I went to the Maker Faire World Congress, and saw Eepy Bird live.

In other words, I was pretty busy in New York! In the 26 days, I only stayed in two evenings. I had lots of goals for the trip, and managed to meet all of them. I also did way more besides, exceeding every expectation.
Even the weather stayed on my side!
For the entire trip I spent quite a lot of money, but much of it was either on things not specifically for the trip, or I managed to reclaim some of the money. For example, by subletting my massive and very nice apartment in Berlin, I managed to rent a single small room in a barely furnished shared apartment in NYC. And all the things I bought in NYC (excluding my bike) I took back to Berlin. Also I eat food in Berlin too, but food in NYC costs way more, so I reckon I spent about twice as much on food in NYC than normal.
So once I do all the sums, including flights, I spent about 1700 dollars on holiday specific expenses. Not bad for a 26 day New York vacation!
I expect I'll visit NYC again, and would love to spend a few weeks there next year. Thanks to everyone I met for making it an extra special trip!