Last Tuesday I went to the zoo with my parents. The Tierpark in Berlin is huge, and even after visiting twice there are a few parts I've not seen yet. Here are some animal photos.
A Gibbon (I think).

Ring tailed lemurs. This photo is a collaboration between myself and my father. He stood behind me, doing increasingly big and stupid movements to get them all to look our way at the same time.

Love is in the air!

I could watch the baby monkeys playing all day! Here they'd (accidentally) set up a seesaw balance type thing. A monkey each end, pivoting over a log. The monkey on top is here pushing the stick off the log.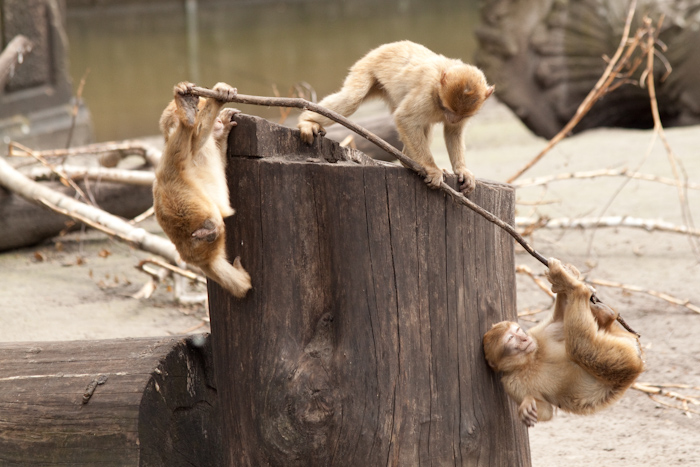 My parents looking into the manatee tank.

Manatees like lettuce.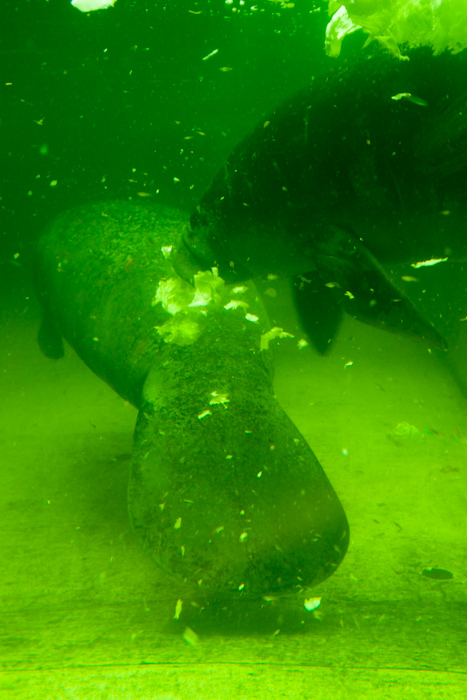 We reached the elephant enclosure in time to see their daily wash and foot check. Compared to actually washing elephants in a river, in India, it really didn't compare.

Open wide…

Elephants love apples.

Lazy leopard.

Sunbathing vulture.

Prairie dogs.

A visitor's dog watching the prairie dogs.

Tiger portrait.

Two bears, two Burrages. I made my parents pose for this photo, as when I saw the bears in the distance I thought a shot like this would look good. I should get people to pose for natural shots more often.

My dad with a pelican.