The weather was terrible at the first stop in Iceland. Seydisfjordur isn't really a jumping place, so all I did was go to a hotel to use the internet.
In fact, the rain was so bad, I spent part of the morning watching Dexter. I finished all of season 3 in two days.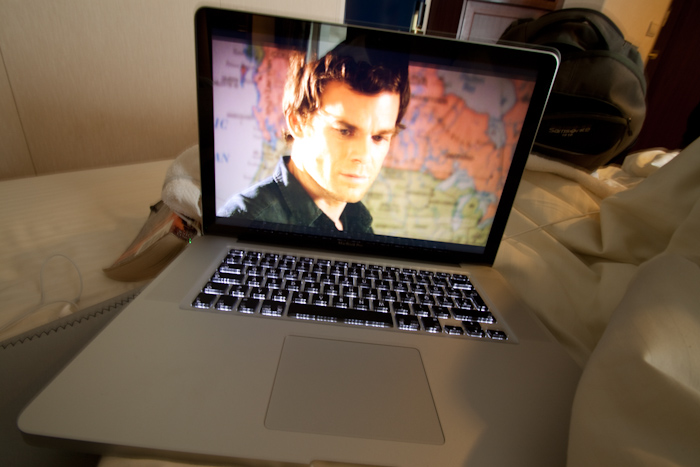 My only photo while off the ship in Seydisfjordur, some wooden sculptures.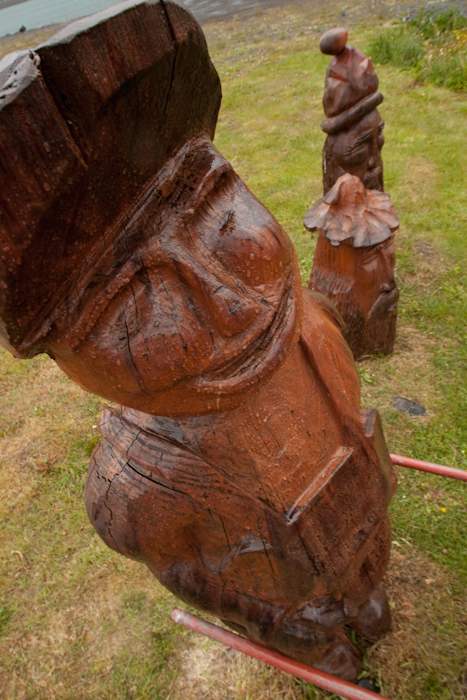 Guest entertainers get nice cabins with windows, but often those windows look out onto life boats. I only notice the man working on the boat once I'd stripped off my wet trousers.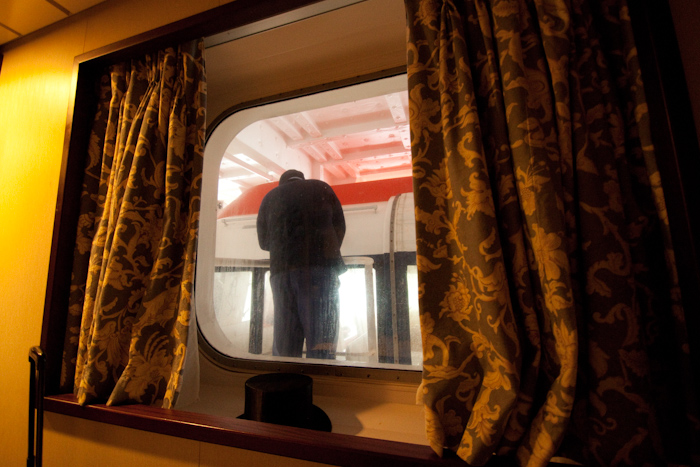 Reykjavik! A silhouette of the cathedral.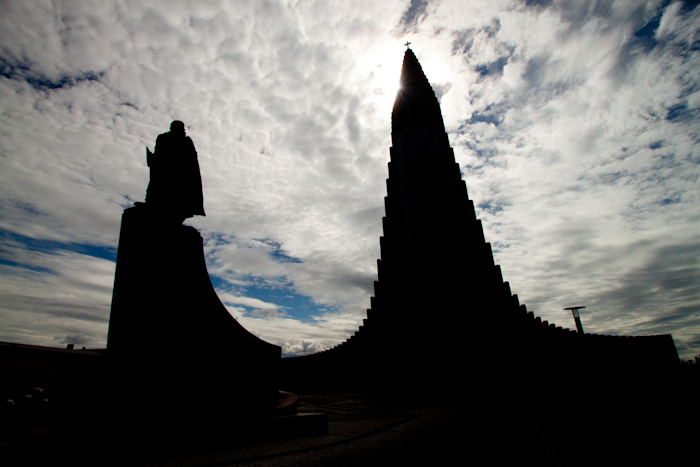 I visited the Blue Lagoon for the first time. I took a bus out from Reykjavik by myself because I couldn't secure a place on the crew tour.

I didn't take many photos, but did get some video.

The part of the blue lagoon where swimming isn't a good idea.

Jon and Stewart.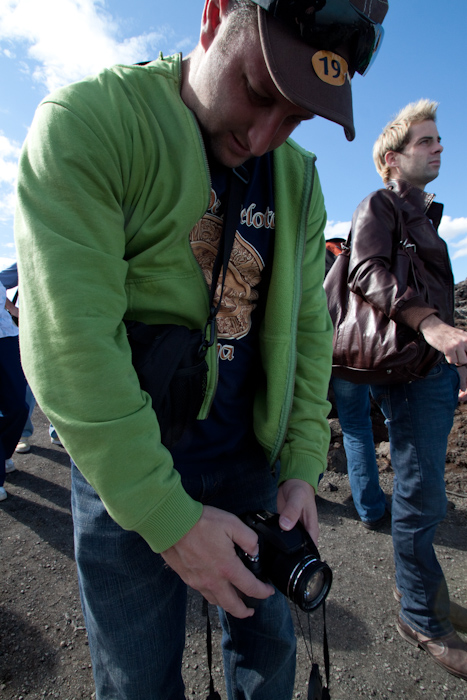 As I met up with the crew tour at the lagoon, I decided to sneak onto the bus for the journey back to the cruise ship.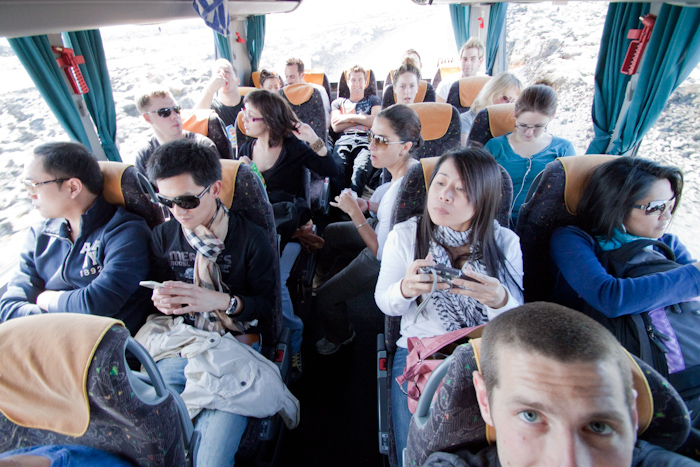 Greenland! My first time visiting the biggest island in the world. This is a glacier near the entrance to Prins Christian Sund, a channel between the mainland of Greenland and some small islands. The helicopter flew the length of the channel, to make sure it was clear of ice.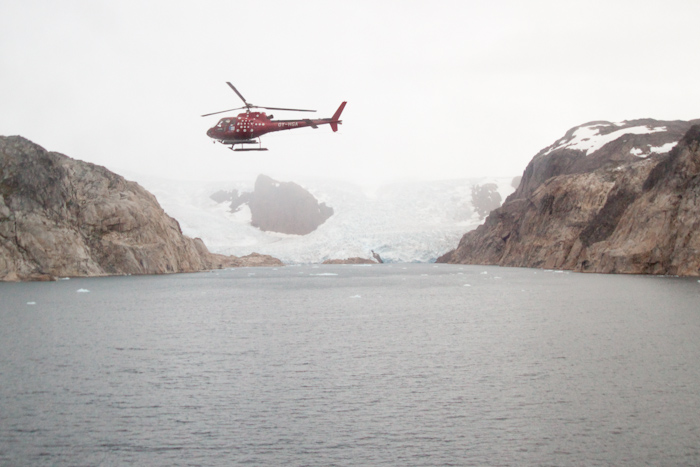 Another glacier. The ship stopped close to this one, and the officers on the bridge sounded the whistle. The blast of sound knocked a huge chunk of ice off the front into the water. It's good to see a plan come together like that.

Kids on the ship playing their own version of Jenga.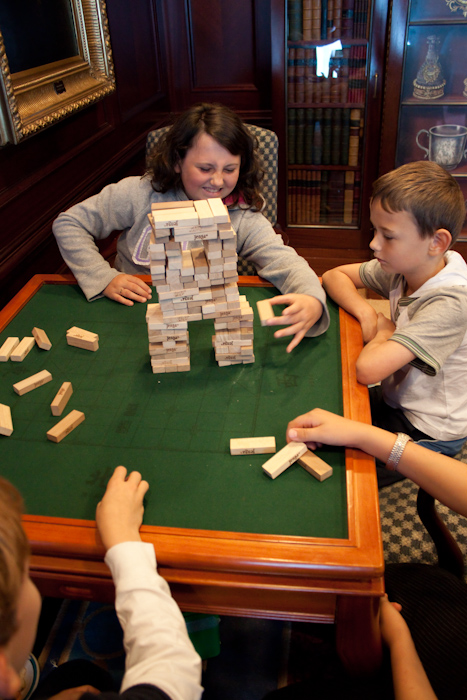 A waterfall.

Looking back along the sound.

A typical Greenlandic village. Population: 160. Main income: seal hunting.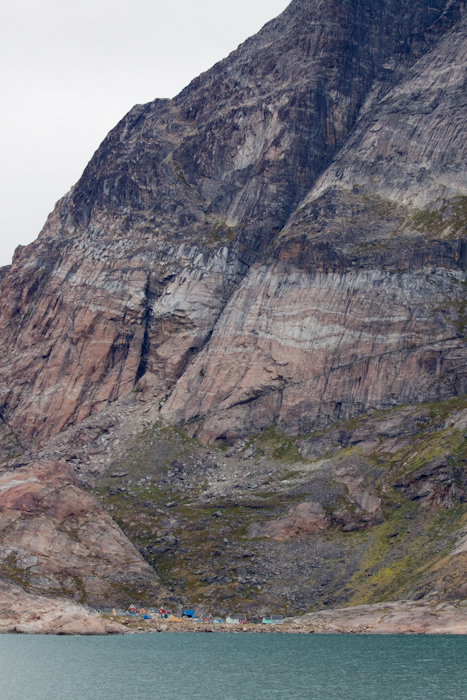 The village scrap heap.

A sailing boat rounding an iceberg.

Qaqortoq from the top of the hill.

The Ocean Princes and the Saga Ruby (a ship I worked on last year) anchored off Qaqortoq.

A helicopter flying past the Ocean Princess.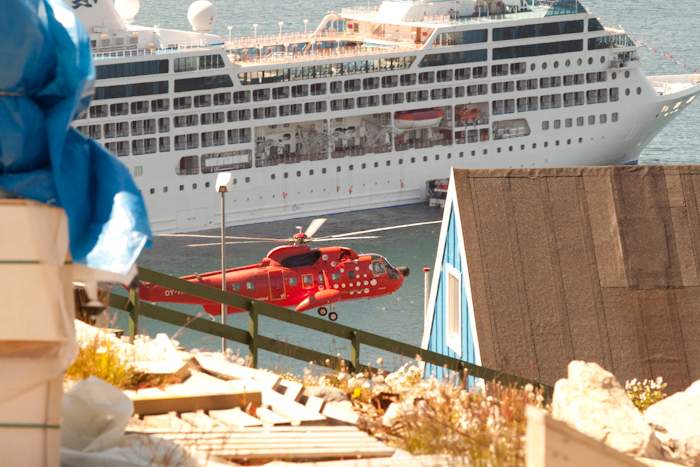 The same helicopter.

A test shot for a juggling clip. I stood on the edge of this ridge, and tried not to fall off the cliff.

Here is that juggling clip.

A pond on the top of the hill.

The Saga Ruby.