Air travel is a necessary evil. Due to last minute booking of my flights to Cape Town, I managed to have two overnight flights in three nights. That's not fun!
Also, I was really looking forward to seeing a bit of Cape Town, but when I arrived at the airport, we were taken directly to the ship and weren't allowed off again.
Accordingly, I ate dinner out on deck, with a great view of the Table Mountain. And so ended my great South African adventure.

So on to Warvis Bay, Namibia! I took a shuttle bus from the port into town. On the way I saw Chris, another guest entertainer, wandering round and looking a bit lost for something to do. I offered a mini adventure, and we caught a cab out to the desert.

Dune 7 is about 300m high. My only plan was to climb the dune, juggle, jump a bit, and run back down.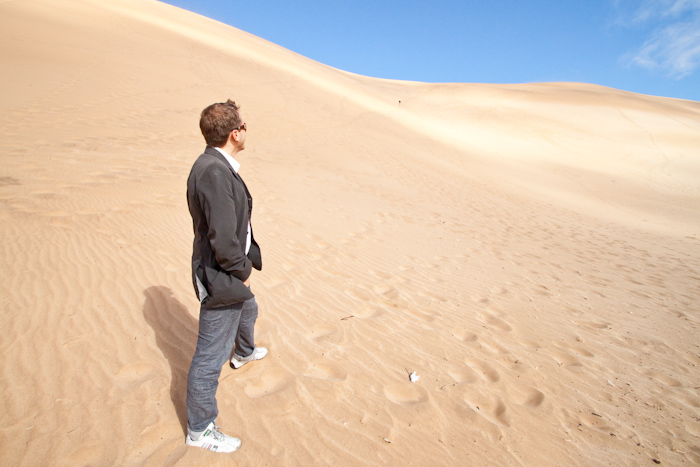 Chris couldn't keep up. However, it's now about 4 days later, and my inner thighs are still giving me trouble.

Chris walking along the top of the ridge.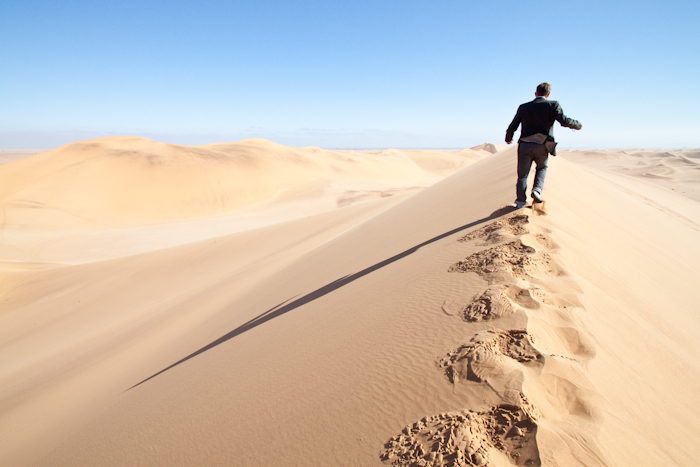 Jumping! This is one of my favorite things to do on a sand dune.

Chris had a go too. It took him a while to get used to it, but this is the best shot.

Soft landing.
Here's a video I posted a few days ago. If you missed it, it contains running, jumping and juggling.

Driving back to the city. That's the Westerdam cruise ship looming over the entire city.

I wore sandals. Chris wore trainers. He carried a lot of sand back from the dune.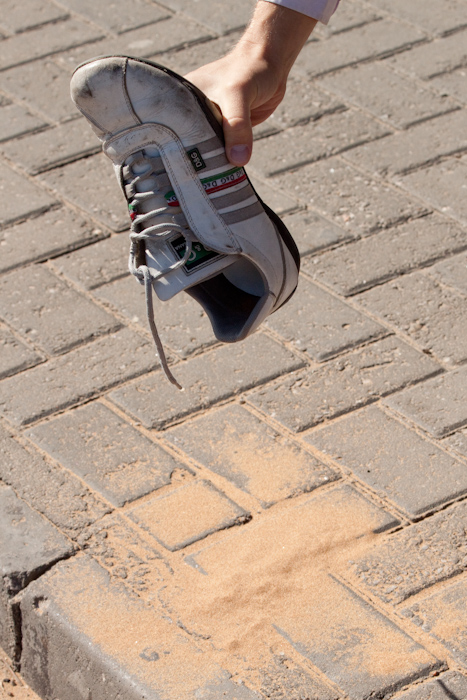 Testing the weight of wooden sculptures to see if it's possible to take them home on the plane.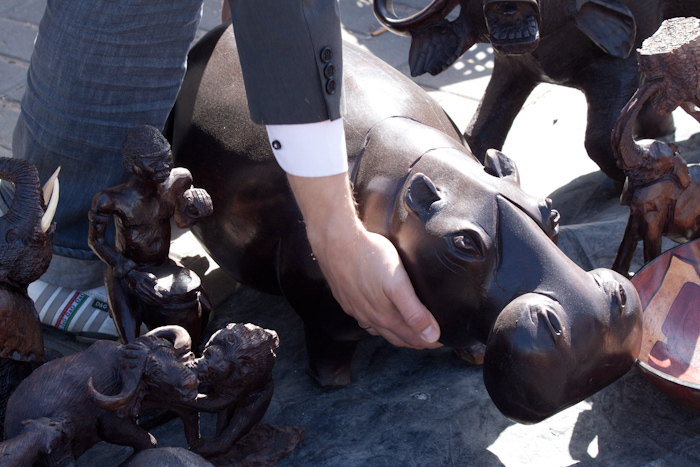 The Westerdam, ship of drama. Maybe, if I ever work out what's going on on this ship, I'll write a blog post about it.