I decided a fun way to share some of my photography would be to collect various portraits of jugglers into a 2011 calendar (plus Jan 2012). This is the perfect gift for the New Year, from me to you.
I have no permissions from any of these jugglers, so while I'm sure they wouldn't mind you printing out a calendar, don't try to make money with these images or anything like that. The images were captured at the four juggling conventions I attended this year, mostly during performances.
Here is the zip file of high resolution jpgs.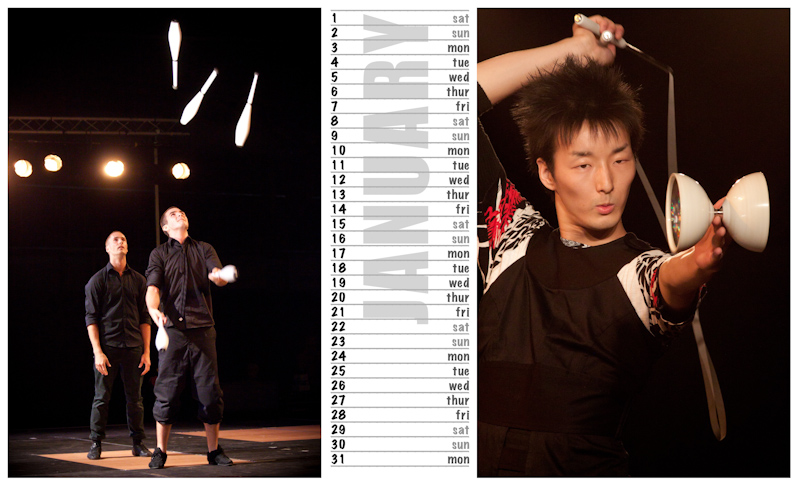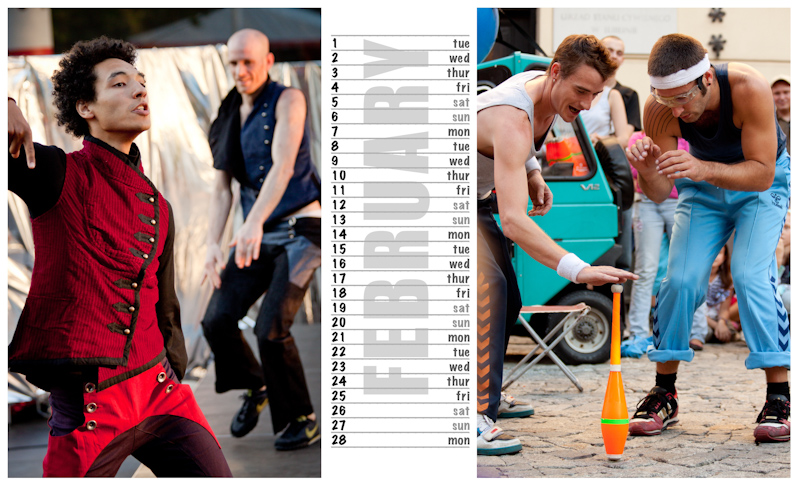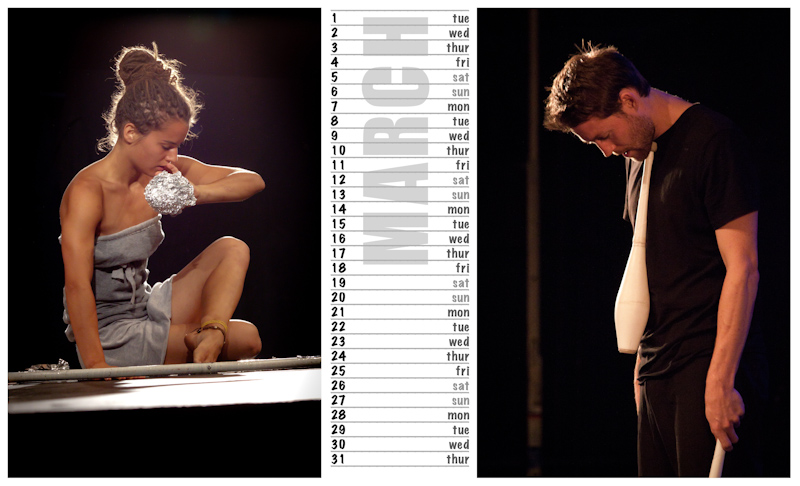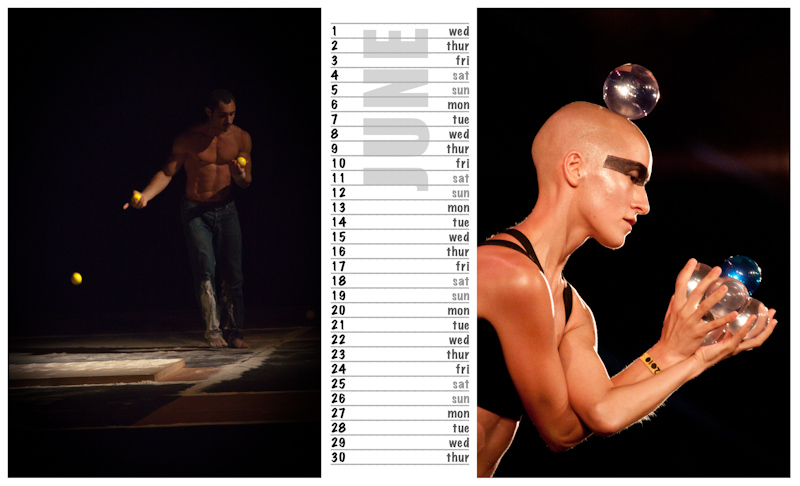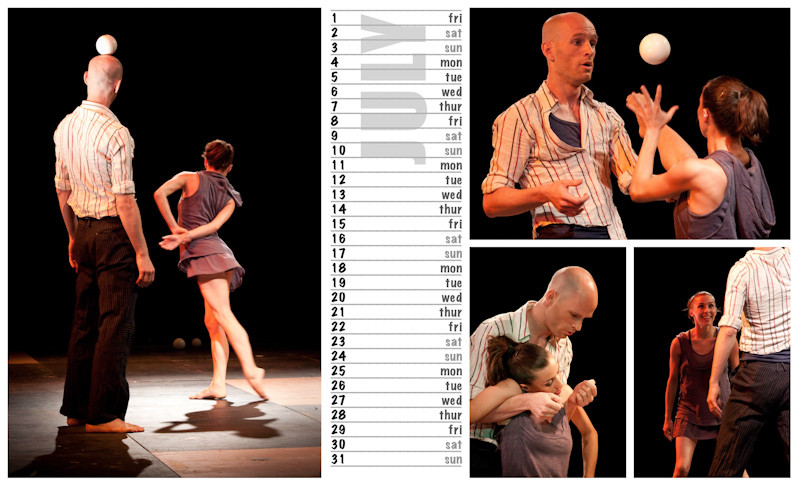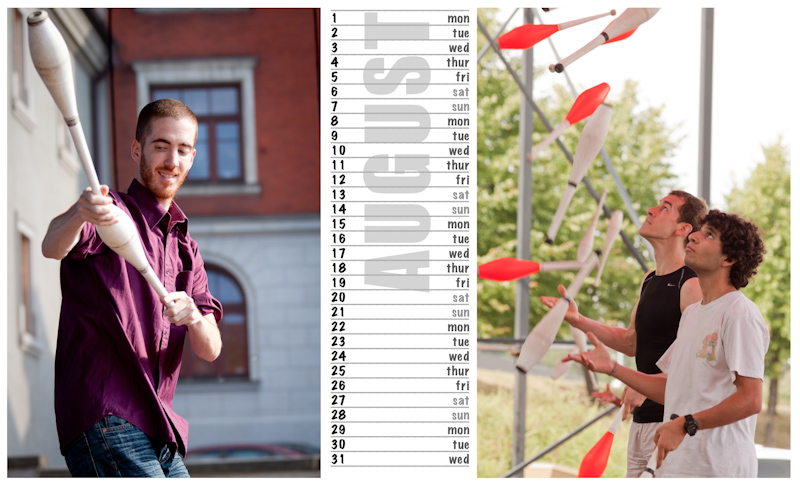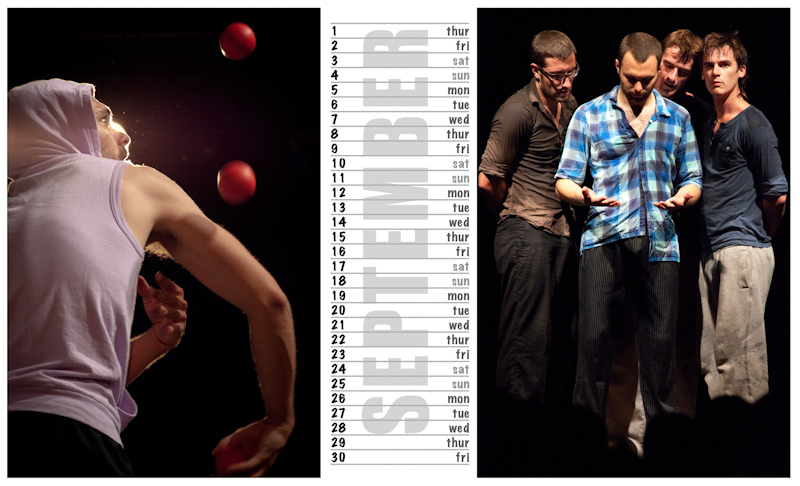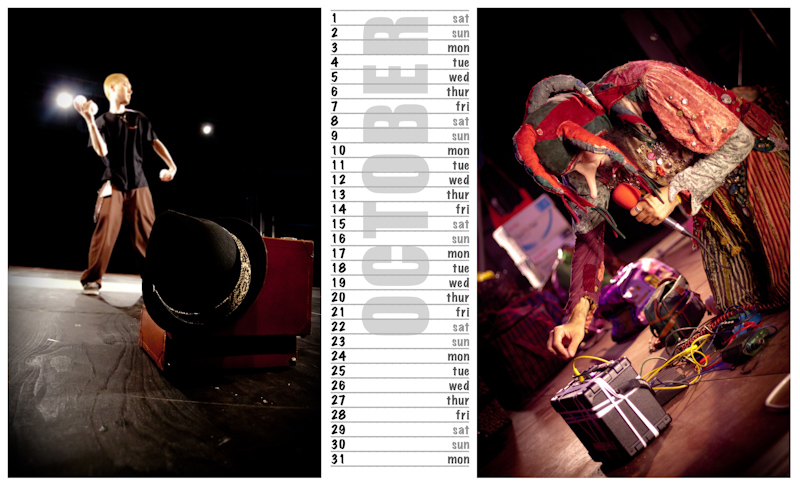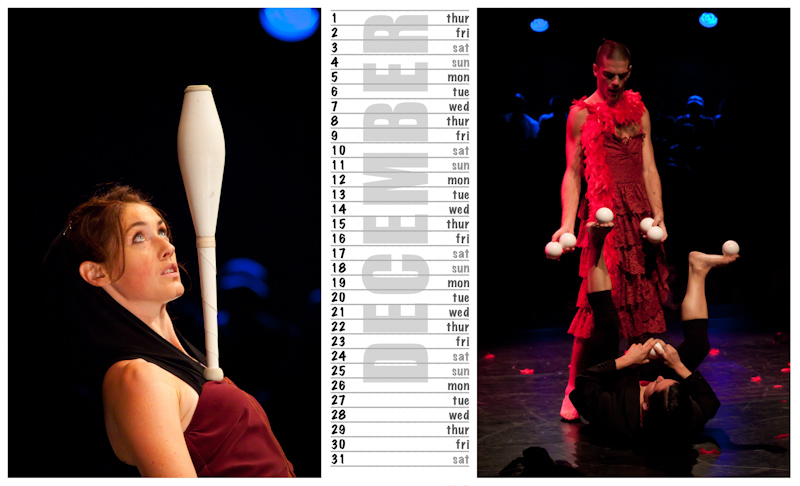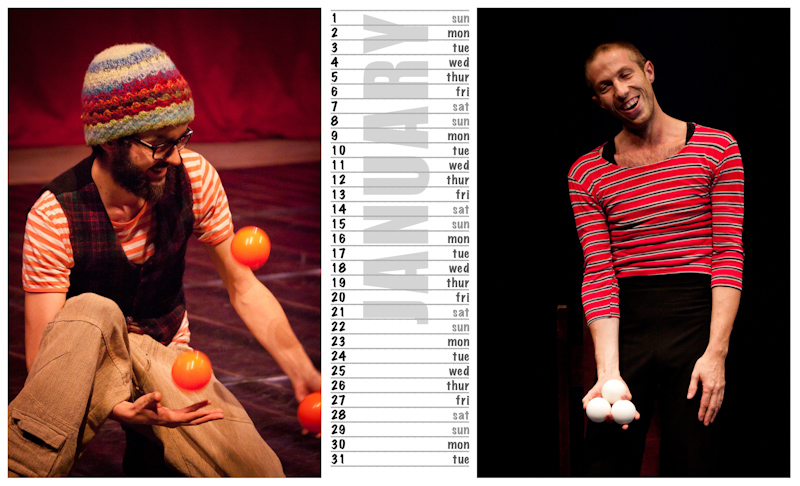 The jugglers are:
January: Patrik Elmnert and Wes Peden. Tempei Arakawa.
February: Guillaume Martinet and Stefan Sing. Pol and Freddy.
March: Sophie Zoletnik. Erik Aberg.
April: Jan Frisch. Intrika. Jay Gilligan and Eric.
May: Petter Wadsten. Viktor Gyllenberg.
June: Marco Paoletti. Zap.
July: Stefan and Cristiana in Tangram.
August: Declan Mee. Jochen Pfeiffer and Bar Mualem.
September: Eric Longequel. Cie Ea Eo.
October: Komei Aoki. Rumpel.
November: Daniel Shultz. Frida Odden and Luke Wilson.
December: Audrey Decaillon. Emilia Tau and Leo Cristiani.
January 2012: Bertrand Caudevelle aka. Beber. Morgan Cosquer.
I hope you enjoy these images!