In 2010 I took lots of good photos of jugglers, and decided to share some of my favourites in the form of a Jugglers' Calendar for 2011. Guess what? I took a few hours of the last day of 2011, selected some of my best images of my favourite jugglers from 2011, and made the Jugglers' Calendar for 2012!
I have no permissions from any of these jugglers, so while I'm sure they wouldn't mind you printing out a calendar, don't try to make money with these images or anything like that. I released all these photos on my blog under a creative commons 3.0 license, which means no commercial use without my permission. And to get my permission, email me here: luke@juggler.net
Here is the zip file of all the high resolution jpgs, or click each image to see the individual high resolution versions.
Find the names of all the jugglers below.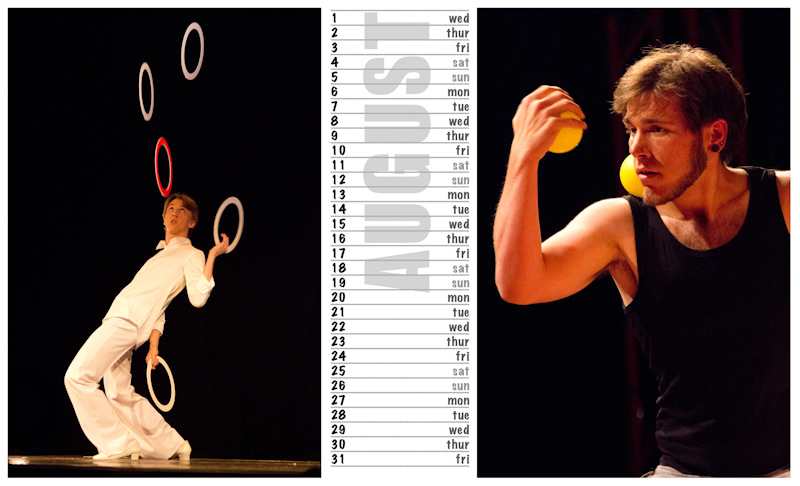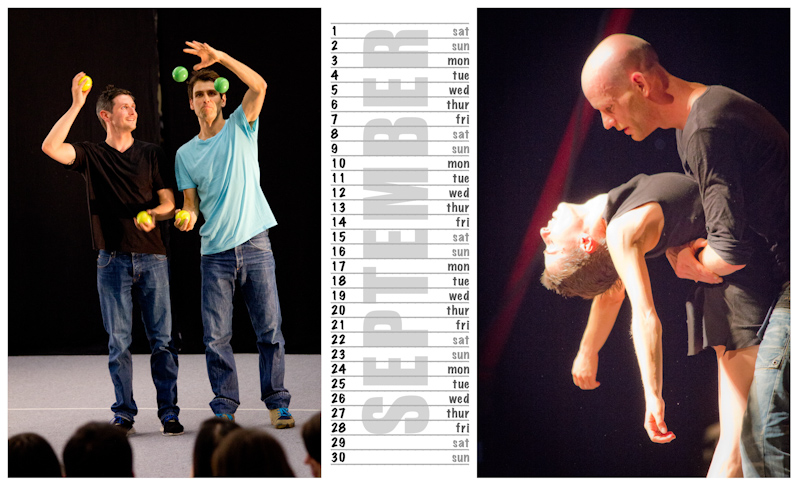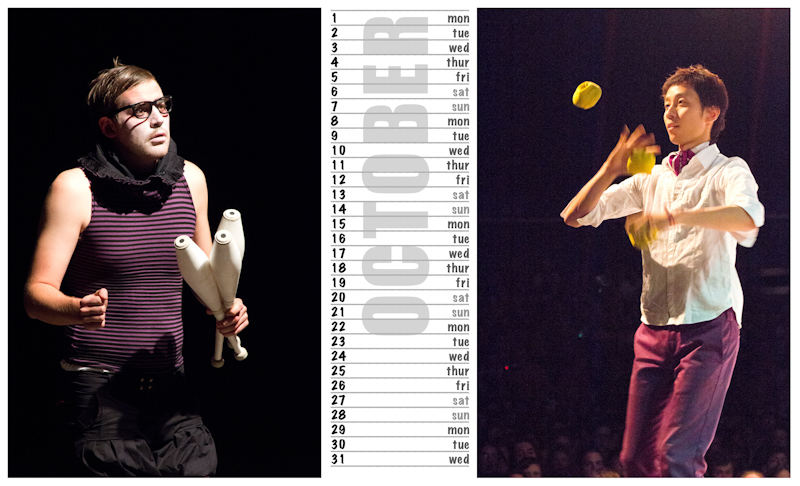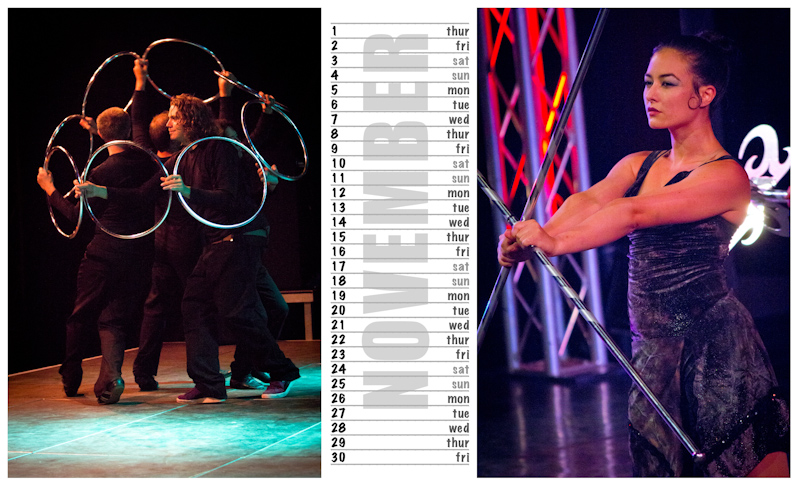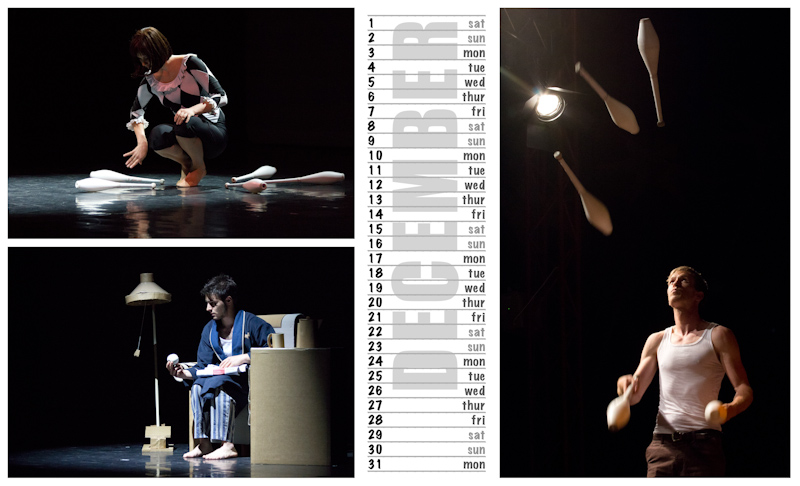 The jugglers are:
January: Tina Lange. Wes Peden and Jay Gilligan.
February: Alexander Koblikov. Spiral.
March: Jacob Sharpe. Asaf Poiboy More.
April: Duo De Fracto. Marco Paoletti. Patrik Elmnert.
May: Francesca Mari. Nikolas (Juggledeaf).
June: Declan Mee. Guy Kaplan.
July: Namer Golan. Aileen Lawlor and Noel Yee.
August: Alexander Kulakov. Kyle Johnson.
September: Owen Reynolds and Inaki Sastre of the Gandini Juggling Project. Stefan and Cristiana in Tangram.
October: Matthias Romir. Yuta Asano.
November: Piryokapi. Valerie Sealey
December: Svetlana Zueva. Luis Sartori Do Vale. Joris de Jong.